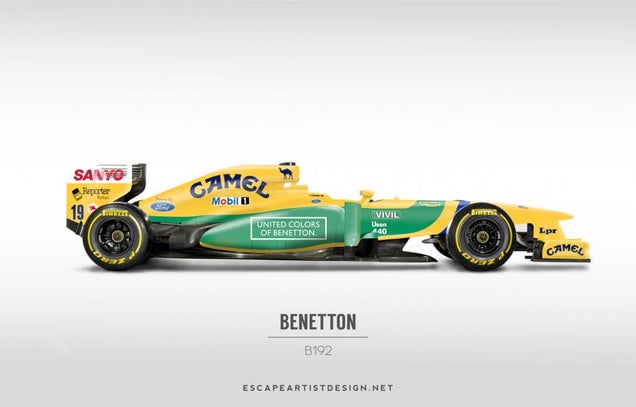 S
Matt Hillman of EscapeArtistDesign.net created these amazing renderings of what a 2013 F1 car would look like with some of the most iconic liveries of the past.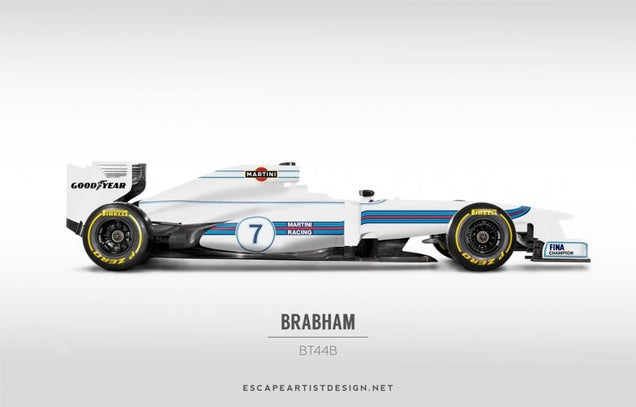 S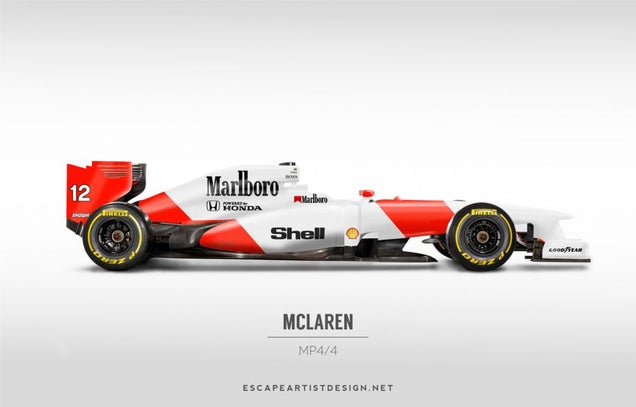 S
HOW COOL IS THAT?! Fingers crossed that Honda and McLaren do something like this for 2015.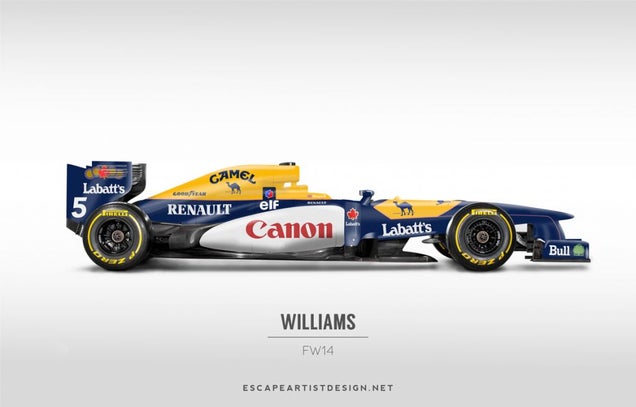 S
And the Williams! Looks better than half the field already.