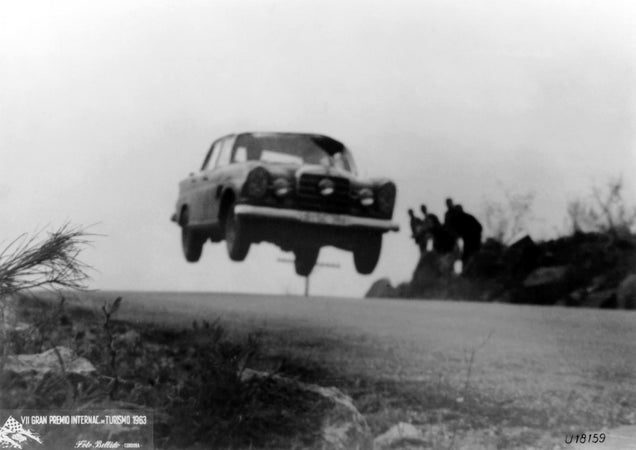 S
Eugen Böhringer und Klaus Kaiser (Start Number 705) piloted (literally, at times) a 300 SE. They went on to win the race. No guts, no glory.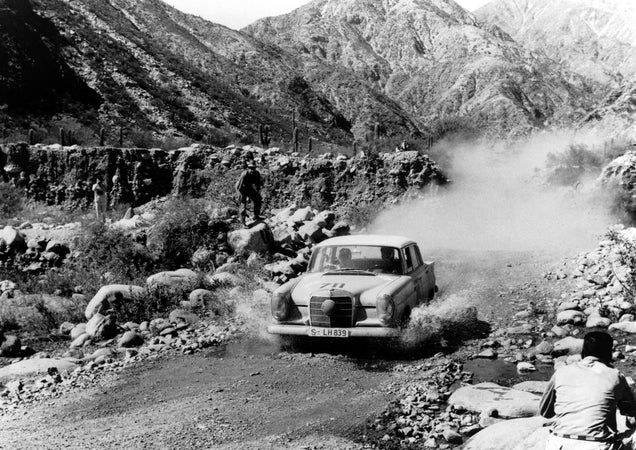 S
Ewy Rosqvist and Ursula Wirth power through the wet in their 220 SEb.

Argentina, 1963. After 4624 km of rallying in some of the most intense conditions known in racing history, four teams finished on top. They all drove Mercedes-Benz.