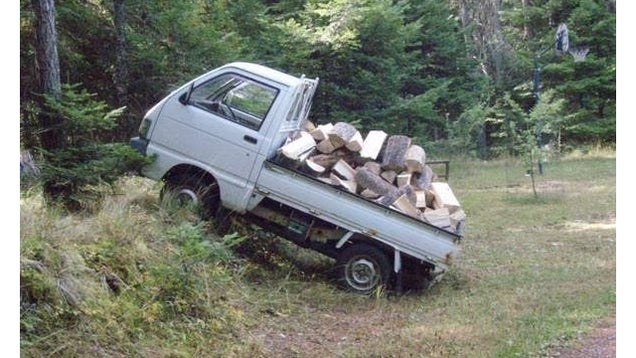 Sure, the Daihatsu Hi-Jet looks like it was sized based on specs that came out of requirements from Santa's workshop, but the mini truck would be just as great for hauling junk around a Montana estate, a Nebraskan farm or a fat man's secret North pole HQ.
Picture this: You've just chopped down a tree on your palatial estate using nothing but an axe and your bare hands. Even the log splitting was done by hand because your Harbor Freight log splitter broke the first time you used it. Now you need to transport the timber a few miles away and you cringe at the thought of denting the pristine painted bed of your $50k turbo diesel Duramaxstroke powered F3500 SuperDuty. Plus you'd need a ladder to get stuff into the bed after that lift kit and 33 inch super swamper tires...so...you look for another alternative. The Polaris Rzr you bought last summer? Nah, still too nice and expensive. Hey, what about that JDM mini-truck you bought on a lark a few years back? Find this 1990 Diahatsu Hi-Jet Mini Truck for sale in Bigfork, MT for $2,500 via craigslist.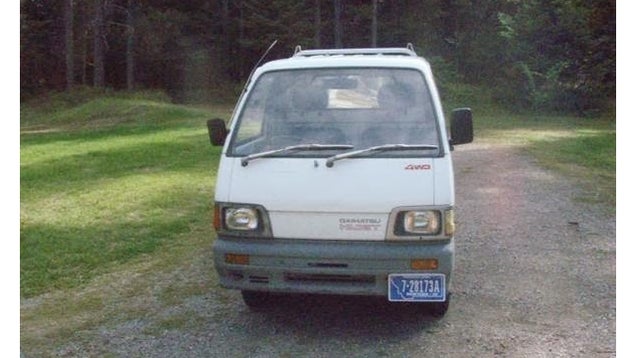 The seventh generation S80 Hi-Jet is equipped with a 660 cubic inch inline-3 cylinder engine good for 40 horsepower, mounted in the middle and putting power to all four wheels. The Hi-Jet is barely able to reach freeway speeds, but it shouldn't be much worse than driving around a 60s Beetle...and those aren't that bad...right?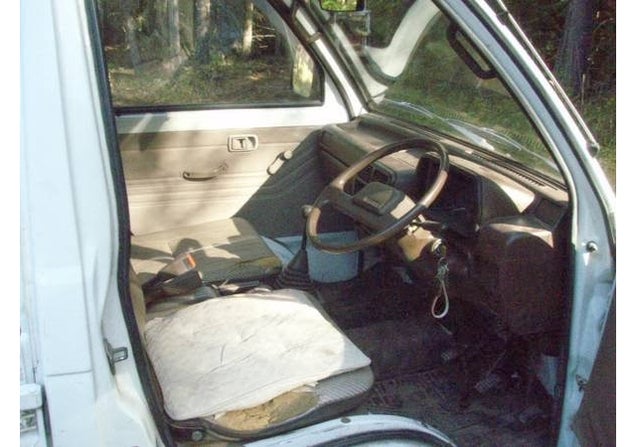 The interior of this Hi-Jet looks like the room in the back of a Pachinko parlor used by the Yakuza to help people remember things. It should be good enough for hauling wood, but if you want to win awards at the next Japanese Nostalgic Car Club event, you'll need to do some reconditioning.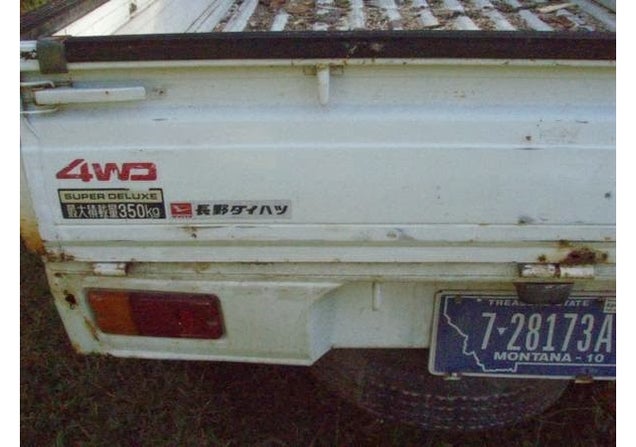 See a better way to cruise in a Super Deluxe pickup? tips@dailyturismo.com

First seen on Jalopnik's opposite lock, posted by For Sweden.
This article is reprinted from the original article 2k: Elf Sized Truck: 1990 Daihatsu Hi-Jet Mini Truck on Daily Turismo.