And here we see the Audi in its natural habitat: jacked up in or outside my cousin's shop.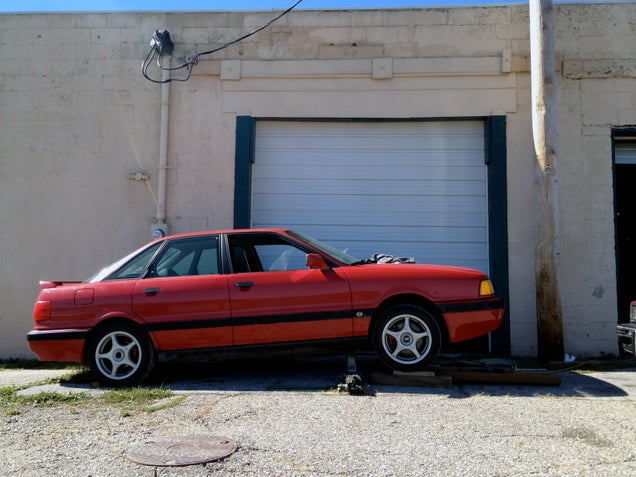 S


The control arms came off, but not without a fight. My cousin chopped the bolts with a cutting wheel on 3 out of 4 of the connections. That other one did come off, but it was also a struggle. I'll go back tomorrow once the bushings are pressed in and put it back together.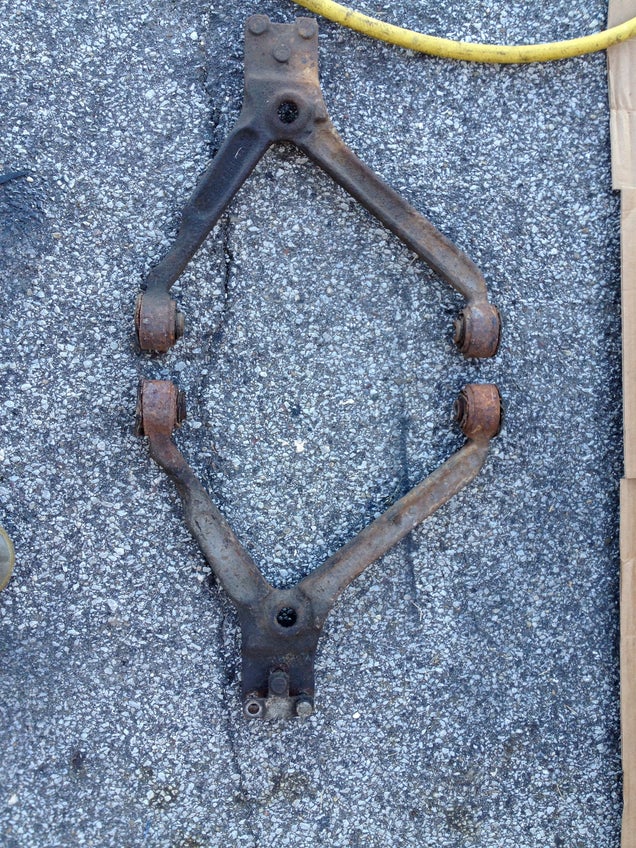 S


On the other hand, I figured out what is causing the awful groan I get under braking (and sometimes while not braking) coming from the front right wheel: the pad is either totally worn away or isn't seated properly and is wearing away a pretty sizable groove on the inside face of my rotor. So I guess I need new pads and rotors in the front now, and possibly calipers? Great. I wanted something else to throw a few hundred bucks at.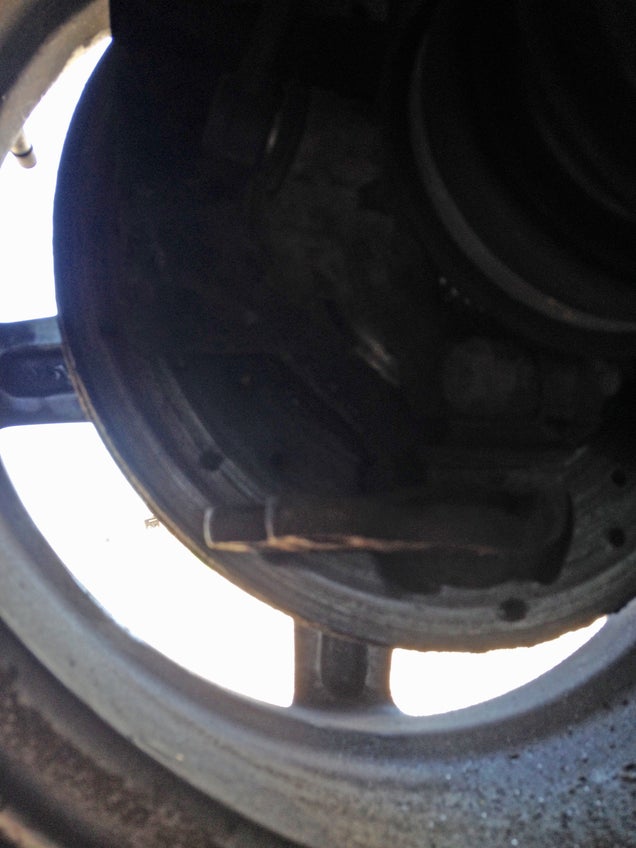 S