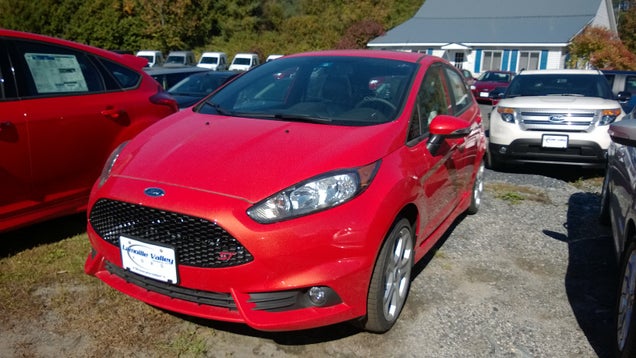 S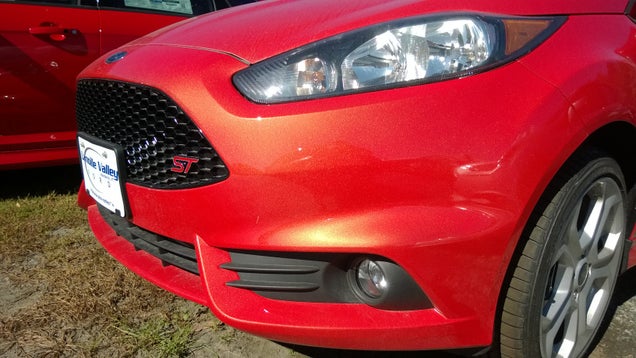 S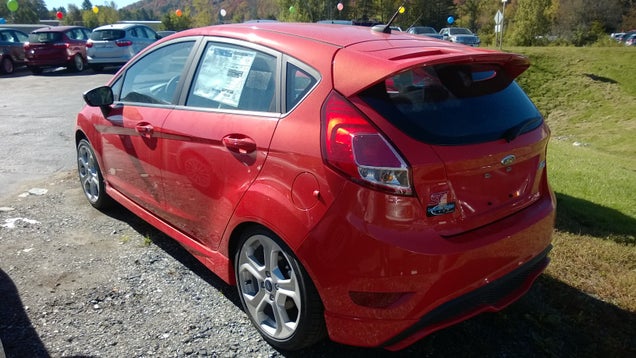 S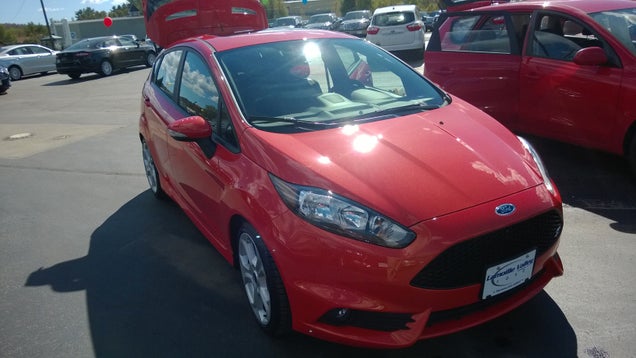 S
2014 Fiesta ST, sunroof, Molten Orange. I did not get the Recaros, and due to the shape of my ass, and the narrow width of the car I think that may actaully have been the smart move, though I will probably miss the seat heaters and side mirror defrosters this winter :/
Sadly I'm going to have to thing about a winter tire and wheel package sooner, rather than later. As sticky as the Potenza RE050s are on dry pavement, I fear they will not hold up well to Vermont winters and this is my daily driver now. 15"s will clear the brakes, but I might look at a 16" set just to keep the appearance better in tact with winter rubber on it.
Pictures do not do the color justice and although it doesn't quite have the attitude of the 500 Abarth it's a bit more practical and I think it's handling limits are higher too... and it's just a smidge quicker, though in the grand scheme of Fast Cars, it really only rates a "quite quick". The torque is awesome, its very easy to drive in traffic and it loafs along on secondary roads quite happily while returning nearly 40mpg ;) the ride is firm, but not impolite, even if there's a fair amount of suspension noise reaching the cabin (Vermont roads, in case you didn't know, are NOT know for their smoothness...) it's not crashy or harsh. taller profile winter tires should smooth that out even more.
It's a wee ball of happy ;)
also of note; this is the first car I've owned with Hill Start Assist (as Ford calls it's hill-holder system)... a dude could get used to that!