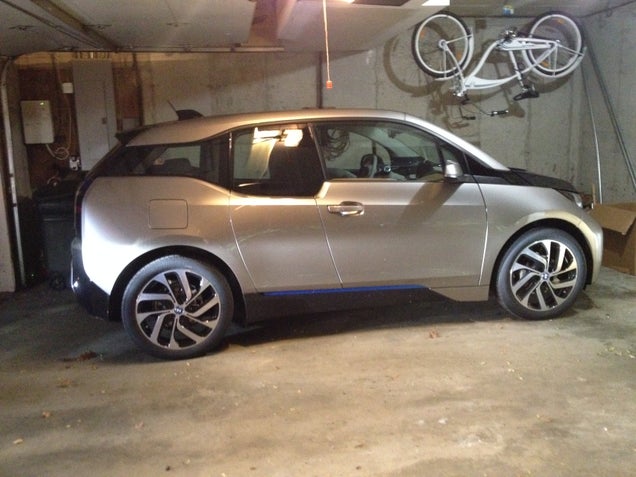 S
​Passenger Seat Reviews is a semi-regular feature I will be doing. As I am unfortunately not yet old enough to get my driver's license I will be reviewing different cars from a passenger perspective.
One of the perks of having a friend whose dad works for BMW is that you always get to ride in a variety of BMW's newest offerings. Last week I received an invitation for a ride in a brand new BMW i3 which officially scheduled to be released in the US sometime early next year. Also, all my potato phone pictures were terrible so I just pulled all of the pictures except the first one from Google Images. Without further ado here is my review: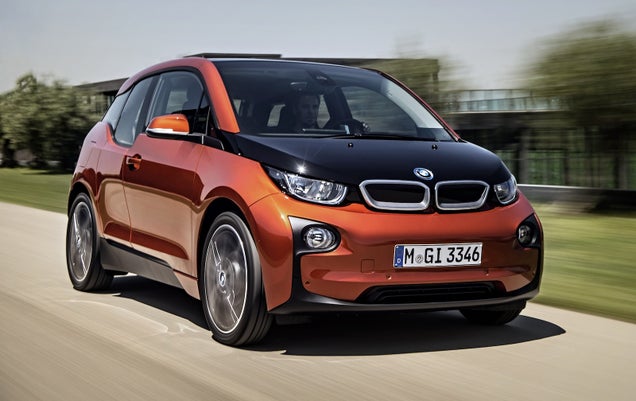 SExterior 7/10
I can't really decide whether I love it or hate it. Everything about the i3 is super futuristic. The kidney grilles are just two pieces of plastic stuck onto the short snout like hood and the entire hatch is finished in a glossy black leaving only narrow openings for the tail and reverse light. Even the turbine like wheels look rather futuristic with their black accents. One thing I did not like however is the weird beltline which makes a sharp dip where the second row window begins. The design also does a good job of making the i3 seem smaller than it actually is which becomes especially evident when you see the interior…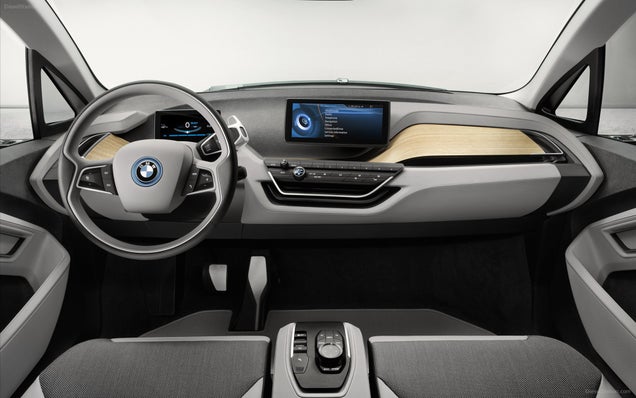 SInterior 9/10
The interior in the i3 has to be one of the best interiors I have ever had the pleasure of being in. It is a lot more spacious than the exterior would suggest and there is plenty of headroom even for tall people. Everything is centered around the digital dashboard and the nav/infotainment which is suspended over an unusually large storage area. I really liked the matte textured wood on the dashboard and the rest of the interior were all very high quality and soft to the touch in typical BMW fashion.
Acceleration 8/10
0-60 comes at around 7 seconds which in itself isn't particularly fast by today's standards but it feels a lot faster because the electric motor has a flat torque curve. That means off the line it can beat much more powerful cars. Obviously routinely flooring it (not like we did that or anything) will greatly decimate your range.
Audio 10/10
Now you may be scratching your head asking yourself why a car that is supposedly silent gets a perfect score for audio. Well that's exactly the point, if you want it to be the car is virtually silent (except for a tiny bit of wind noise) even at highway speeds. But if you floor it the i3 makes a wonderful starship enterprise-esque whirring and whooshing sound which drew the attention of multiple confused pedestrians. I didn't try out the stereo system but my guess is that it's pretty decent.
Ride 9/10
The ride is superb, the suspension soaks up potholes road imperfections very well but it is still firm enough to be pleasant during some spirited driving. All in all it is a pretty good balance between comfort and performance.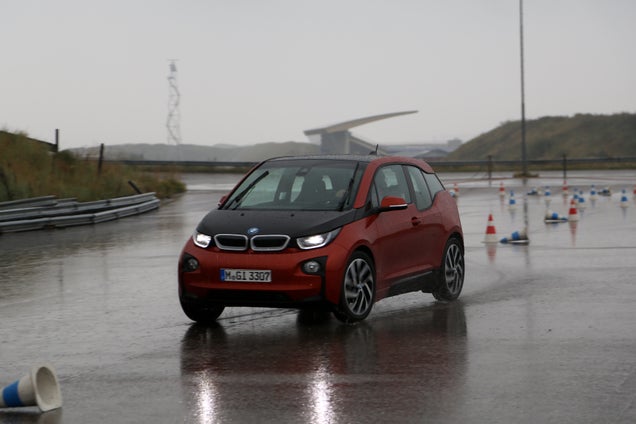 SHandling 8/10
Honestly, since I haven't actually driven the car I can only talk about how it feels. There is a fairly small amount of body roll during hard cornering. Cornering speeds are pretty good but we never pushed the car to its limits for obvious reasons.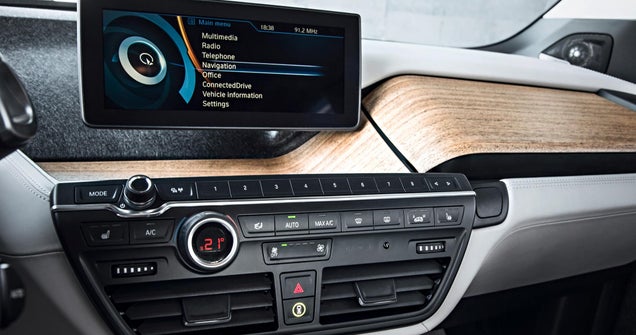 S
Toys 9/10
This car has a bunch of toys as you might expect from such a futuristic vehicle. There are two screens in the car one is a navigation unit and the other is a general infotainment display which shows stuff like range, speed and temperature. Also, there is an app which basically controls every aspect of your car. You can do things like set the temperature and program charge times from your smartphone. Only time will tell if this is actually useful or just a gimmick.
Passenger Fun 8/10
Being a passenger in a BMW i3 is actually more fun than I thought it would be, mainly because scaring unsuspecting pedestrians by silently cruising down the road and then accelerating past them with a nice whoosh is my definition of fun. Other than that there are plenty of ways to entertain yourself in the i3 such as admiring its wonderful interior or watching its range drastically drop as the driver floors it on the onramp. In all seriousness though accelerating out of corners in the i3 is really fun due to the torque which is always available.
Jalopmeter score 8/10
140 points
Value 7/10
The BMW i3 will have a MSRP of 41,350 dollars (EDIT: As someone in the comments pointed out, you do get a federal credit of 7500 dollars making it a better deal) which I guess is justifiable because it is the first in its segment. The target audience is people who want a practical and efficient city car but at this price point it really doesn't make that much sense because living in a city is already expensive and I cannot imagine that many people in the city want to pay that much for a car. I was actually considering giving it a 7 because there are always rich people who are drawn to the novelty of the i3.
83/100
(This is my first post on Oppo and I would really like to get some feedback. Also, I tried to change the categories for "passenger seat reviews" a little because it is hard for me to grade things like the gearbox. If you have a better category just write it in the comments)