Celebrities have fans and haters. At some point, eventually, fans will become haters and haters will become fans. Everything, including cars, has the same kind of crowd.
Haters have a tendency of saying negative things about a car they hate (i.e. "kill it with fire/salt/chlorine trifluoride/etc!") for a while before they grow a soft spot for the said car. We all have been in this situation before and you know it too.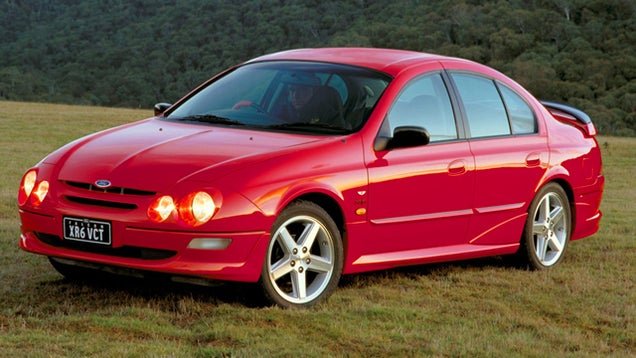 For many years I had a great dislike for Ford, and I always thought Ford AU Falcon XR8 was the ugliest production car. I quickly warmed up to it after seeing old photos of Ford Tickford Racing's AU Falcon XR8 race car when I was designing Jalopnik and Oppo stickers. My dislike for Ford dropped dead like a fly when I began ogling at their concept cars, obscure cars, and race cars. Now I wish I bought an AU Falcon XR8 as a first car instead of my '86 Hilux 4x4. The truck is far more practical for me, b-b-but… *sighs deeply*
What car did you take forever to grow a soft spot for?