I have seen so many stories on the internet about people who sell a car, and 20-30 years later some family member tracks it down in perfect shape, buys it back, and all is right in the world again. The question I have to ask is, how hard can it be?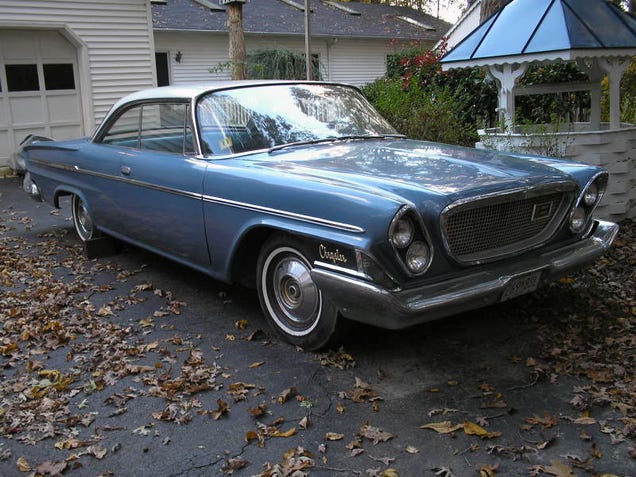 Here is what I would be curious to see if I can find again. Back around 1973 my grandfather bought this 62 Chrysler Newport to drive to work every day when my grand parents lived in NJ. In the early 80's they built a house in southern MD and took the car with them, where it lived until he passed away in 2008. My grandfather wanted to restore the car over time, I remember he had bought some new trim pieces for it years ago, and new tail lights. The paint job was actually fresh as of sometime in the late 90's (I was really young when it was repainted, all I remember is going to some sketchy location and trying not to get attacked by pitbulls). It even had a CB radio installed, which still worked, that he used to use to talk to my grandmother back at the house if he went out to run errands.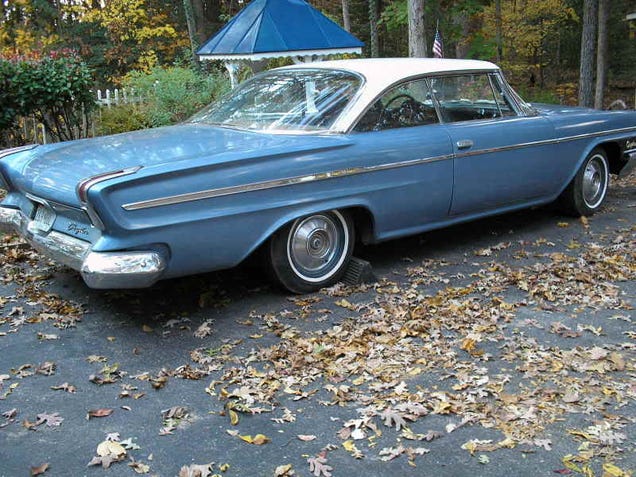 This car isn't some high dollar collectible, it doesn't pack a 440, but these days you rarely see early newports or imperials. I've seen maybe 5 other versions of this car in person to date, most of them as 4 doors. This thing was a two door barge, which made my marauder feel like a midsize car. I always thought this was such an angry looking car, to the point that I was actually afraid to go near it when I was growing up.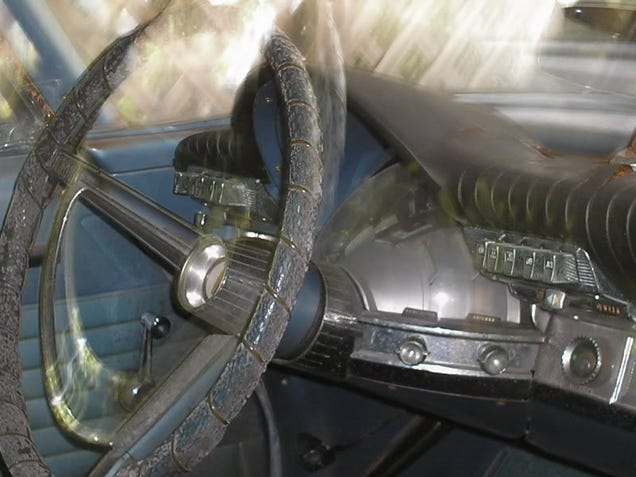 (These are old ass pictures, I think I took these for a for sale ad actually)

The interior was all original, which means it needed work. But it still had a working bubble dome gauge cluster, and the push button auto transmission. As you can see in the upper right corner, the dash pad was torn to shit though. But the car was from 62, it was bound to have some issues.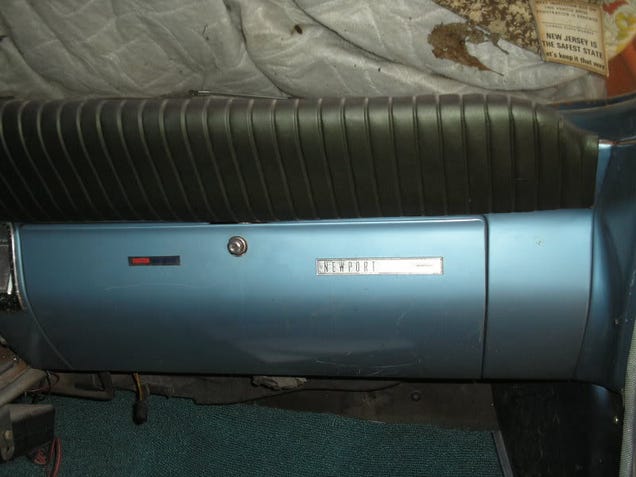 (Airbag? No, face, meet metal glove box)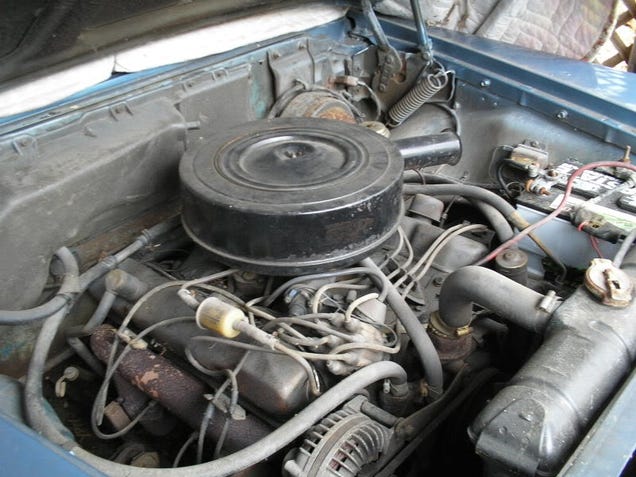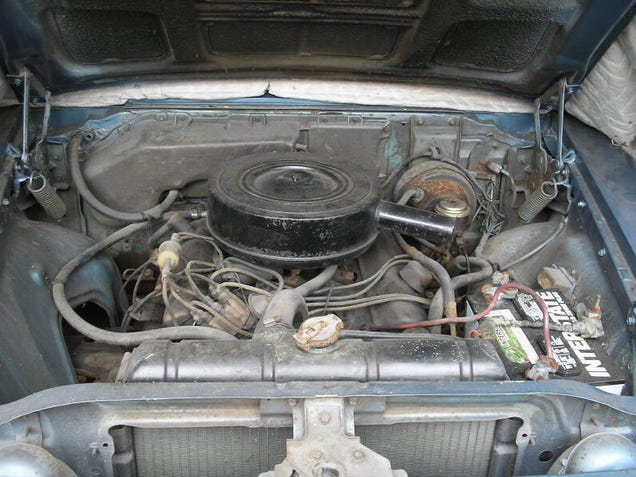 I don't know what engine it had, but I'm guessing it was the base 361ci V8 which was rated at 265hp.
So basically the reason this car isn't around anymore, is because it got sold off in some deal for 2 grand + some rooms in the house painted. My grandmother always knows how to put together these really shady deals, and usually ends up getting burned by them later. The part that sucks is, had my brother or I actually said something at the time, one of us would probably have this car, and the fact that we didn't irks us to this day.
So, open for discussion, how do people who go about finding long lost cars actually pull this shit off? I can't imagine they just browse craigslist all day until they get a hit.
I know having the vin # would help, I'm not 100% sure if I can find it. After my grandfather died a lot of his shit got cleaned out and I'm sure any papers with it are gone, unless some things were forgotten .
I can probably pull the plate # off one of the photos, I wonder how willing the Maryland DMV would be in offering up that kind of info?
Lets here some ideas, I'm open to anything.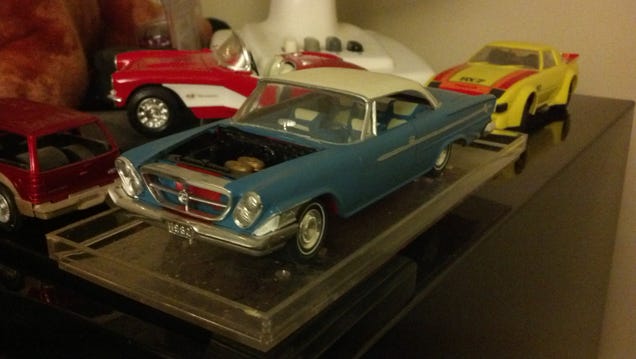 (I saved this relic from the basement)