So all of the Hot Wheels posts over the recent months made me bust out my Hot Wheels to share. Now to be fair, the last ones truly collected until this last month were in 2003. Also most have some...wear... because what kid doesn't abuse his hot wheels doing awesome stunts? Oh and I apologize for not taking more time with the photos to make sure all of them were clear.
Anyways, here we go:

S
Ze Germans: Audi Avus, Mercedes E-Class (DTM?), Mercedes 540 K, couple of S-Classes, BMW Z3, Porsche 959, Porsche 911 ducktail, Porsche 911 GT1, Porsche 930.

S
Racecars and some others: Jaguar D-Type, Ferrari 156, some drag car, Panoz GTR-1, Some ferrari, Cadillac LMP car, Firebird Funny car, some LeMans racer..., and four cars part of a deck-of-cards series.

S
The exotics: Chapparral, Ferrari Testarossa, Ferrari 360, Ferrari 250, 2 Ferrari F40s, 2 Lamborghini Countach LP500s', 3 Jaguar XJ220's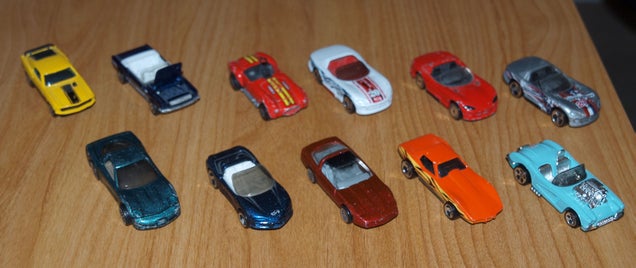 S
American sports-cars: Boss 302, '65 Mustang, Shelby Cobra (my first hot wheels, hence it looking sad), 3 Dodge Viper RT'10's, C5 Corvette, Corvette Stingray 3 Concept, C4 corvette, C3 Corvette, C1 Corvette

S
McDonald's Cars: Not going to spend time on this one... at least there is a C2 vette in there.

S
Americans: 2 Impalas (I think), roadrunner, Olds 442, Pontiac Firebird, Cutlass, some old Buick (I think), 4th gen camaro, 69 camaro, dodge charger daytona, 56 thunderbird, 63 thunderbird.

S
Trucks and stuff: not sure about everything in here. I've had the schoolbus for as long as I can remember. I also did the milk van and the dodge ute concept.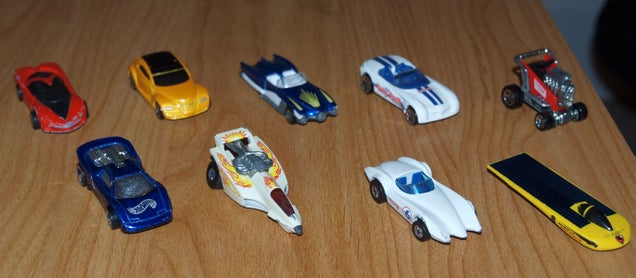 S
Random stuff: Always loved the Mach 5 (why is there a 6 on it?). Also the solar car.

S
Randoms: Stutz Blackhawk, Mini Cooper, Lincoln Limo, Jaguar XK8, Mazda Miata (NA), Cunningham C4R, Lexus SC300, Ford Escort Rally Car, Auburn 852, Ford GT.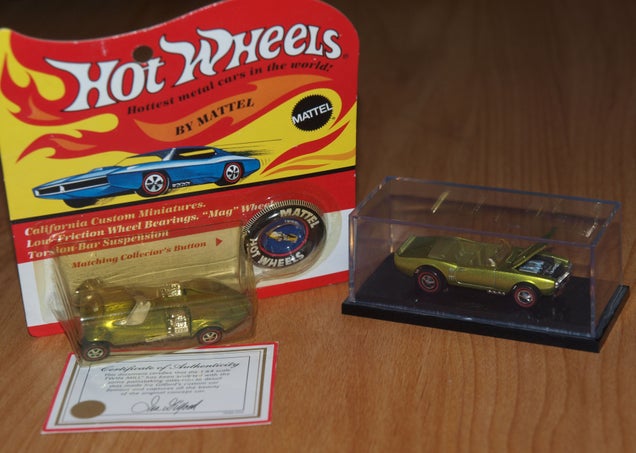 S
Some favorites: Twin Mill with certificate of authenticity...even though it's a reproduction from Hot Wheels. Also that plastic faded quite rapidly. Hot Wheels turned out some cars in display cases back in the day, I picked up a '69 Firebird.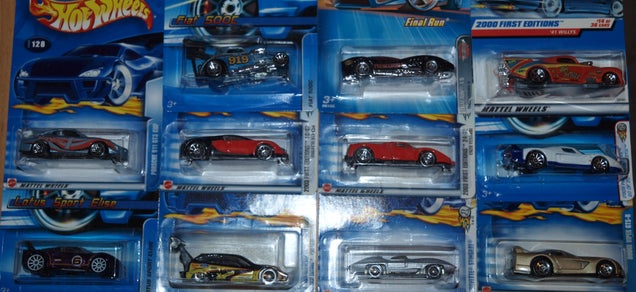 S
Kept in boxes when I realized what I was doing: Fiat 500c drag car, Thomassima III, 41 Willy's drag car, porsche 911GT3, Bugatti Veyron, Ferrari Enzo, Maserati MC12, Lotus Sport Elise, Ford Focus Drag car, Corvette Stingray Mako shark, Dodge Viper GTSR-R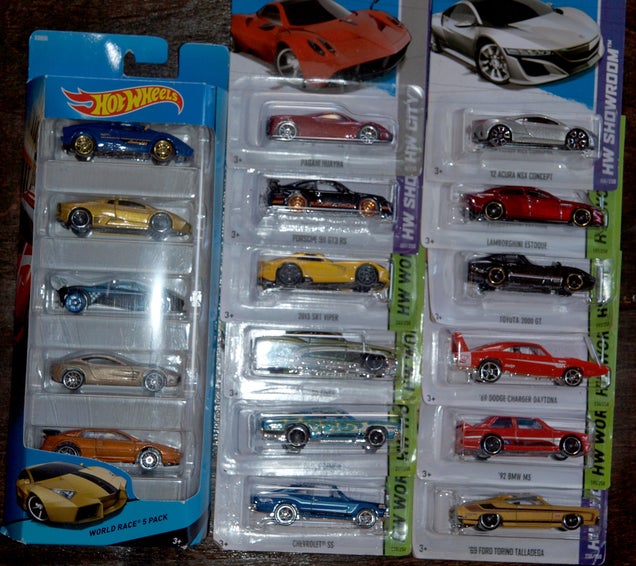 S
Stuff from the GF for christmas/recent purchases (by column now): Lamborghini Countach, Lamborghini Reventon, Mazda Furai, Aston Martin One-77, Lotus Esprit, Pagani Huayra (went red instead of the silver one), Porsche 911 GT3RS, SRT Viper, Buick Hot Rod, 71 Dodge Demon, Chevy SS (it's a Nova), Acura NSX (went silver over Red), Lamborghini Estoque, Toyota 2000GT, Dodge Charge Daytona, E30 M3, 69 Ford Torino Talladega.
I also have quite a few Hot Wheels from the '60s and '70s that were from my father. I will post those on another day.