Digging through the basement at my parents' house this holiday season for my old toys for my 4 year-old to play with yielded some interesting results. Not only did I find my ninja turtle collection (minus Shredder, who, I think, got decapitated somewhere along the way, but was apparently lost completely after that), but I also found my old car collection. It brought back memories, but also told me how far I have come in appreciating cars.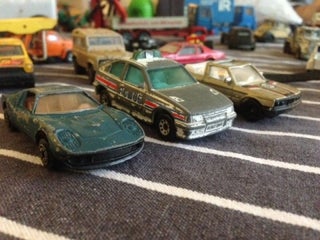 S
---
For instance, who knew that all these years I had a Miura hiding in my collection? Yes, it was cheaply made, but a Miura nonetheless. Also, compared to French maker of diecast Majorette, Hotwheels/Matchbox cars are very basic. All their cars, including the 1/64s, get opening doors, and some form of suspension. Take this pink Fiat 127, for example. It even comes fully equipped with a dog peeking out of the rear window!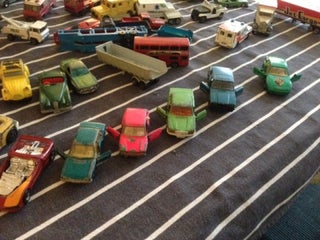 S
---
Lastly, just for our good friend Mate Petrany, here is a beautiful Autobianchi A112 Abarth without functioning doors, but with a functioning hatch.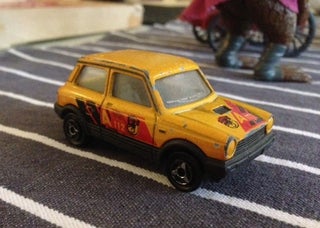 S