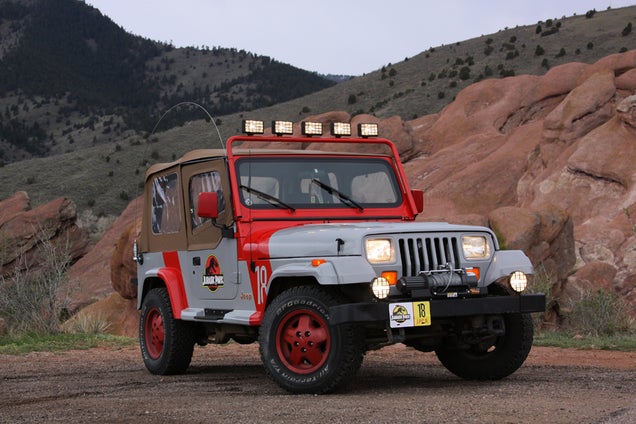 S
There's something about the vehicles from Jurassic Park that makes fans want to replicate them. Here are all the Jurassic Park liveried vehicles I could find around the web.
There are two vehicle designs in the original film. My personal favorite is the gray and red 1992 Jeep Wrangler Sahara. The Wrangler has been very accurately replicated by several fans (#18, pictured above, is one of the best). You can read all about building the perfect Wrangler on JurassicJeep. The other design, used on the Ford Explorer tour vehicles, is green and yellow with red stripes and seems to be the most commonly replicated livery.
A lot of the pictures I found are actually screenshots from games like Forza, so I've kept them separate from the photos of real vehicles. If I've missed a JP liveried vehicle, please add it in the comments.
Real Cars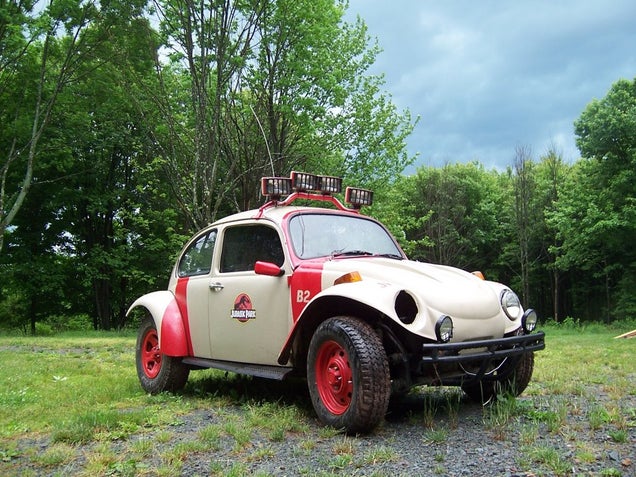 S
1) Baja Bug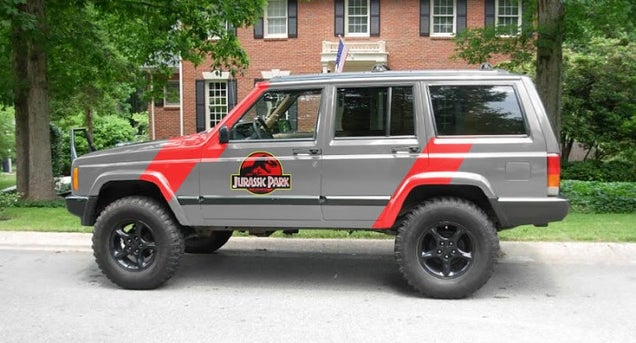 S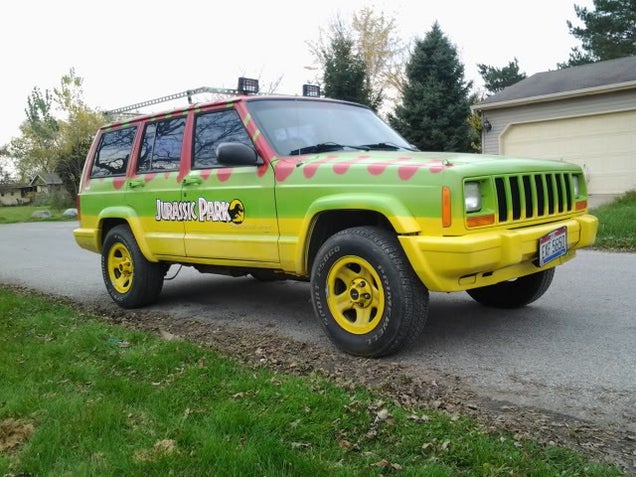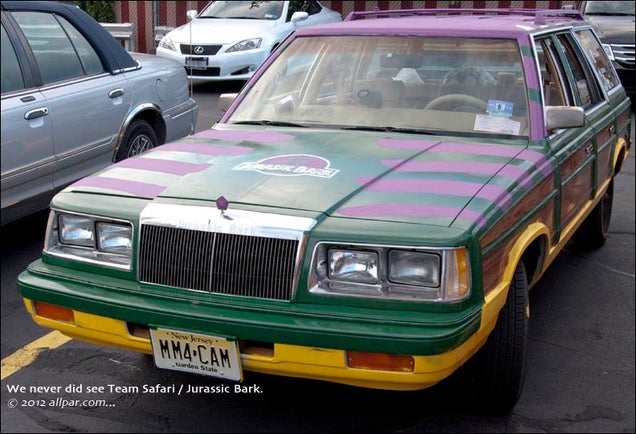 S
4) Chrysler LeBaron Town & Country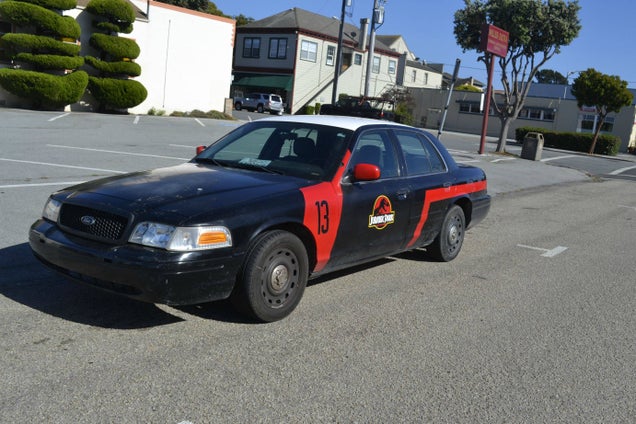 S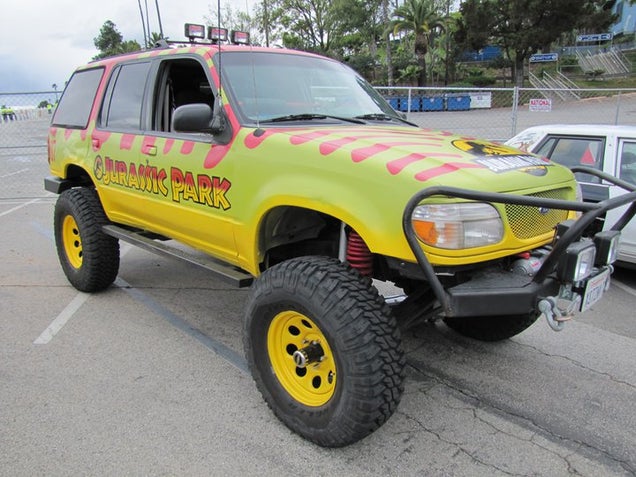 S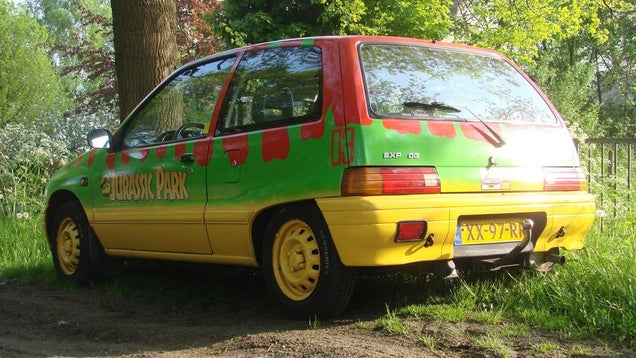 S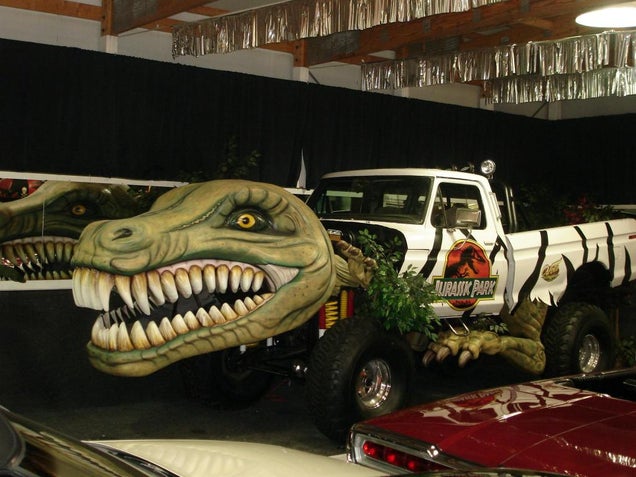 S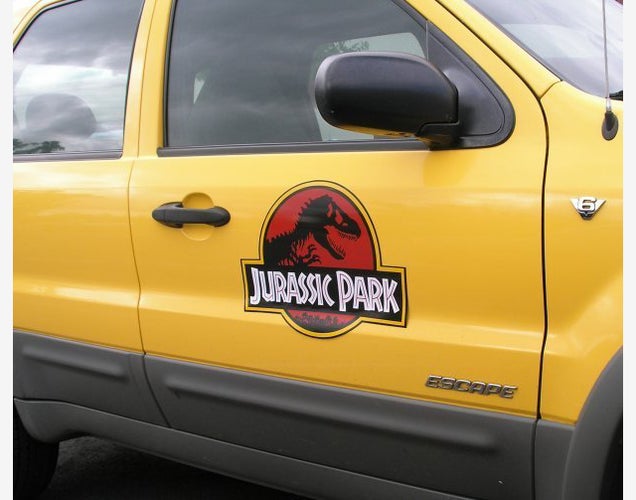 9) Ford Escape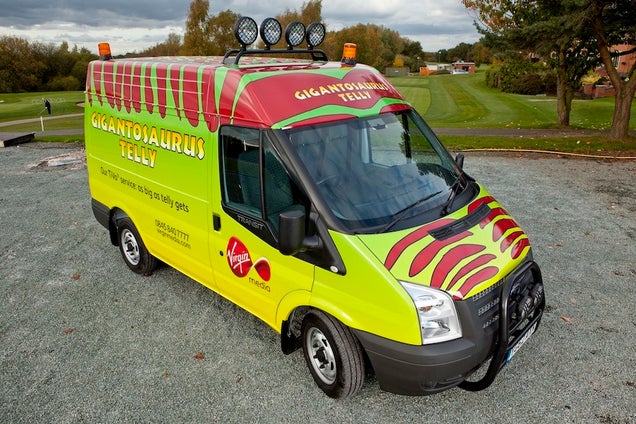 S
10) Ford Transit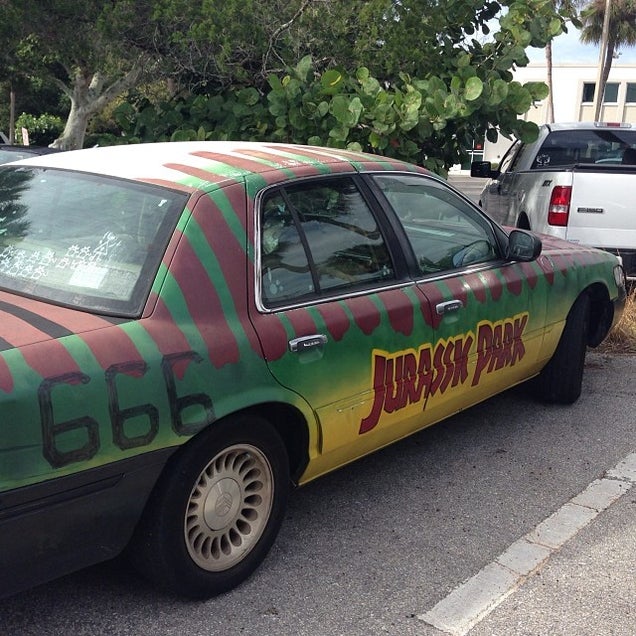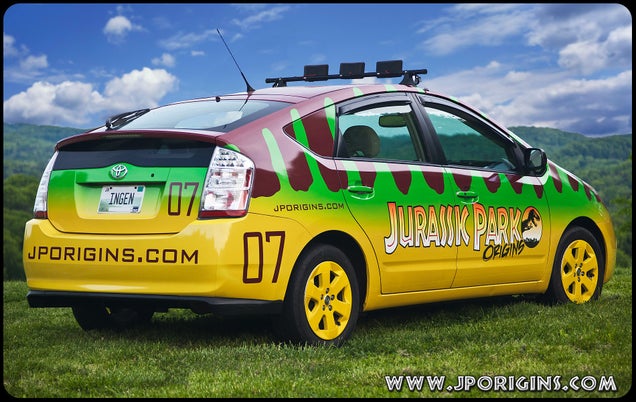 S
12) Toyota Prius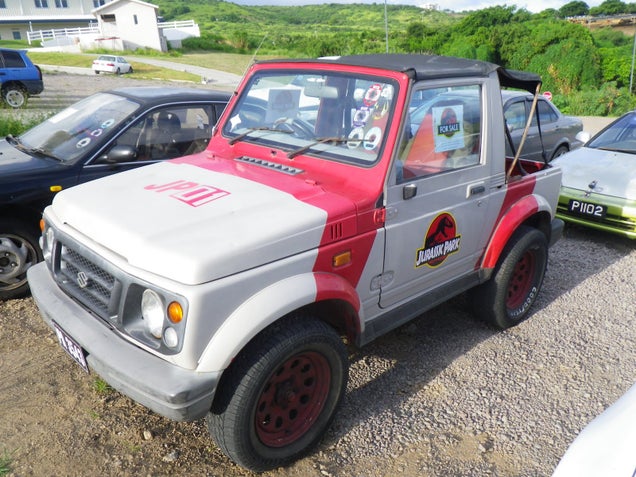 S
13) Suzuki Samurai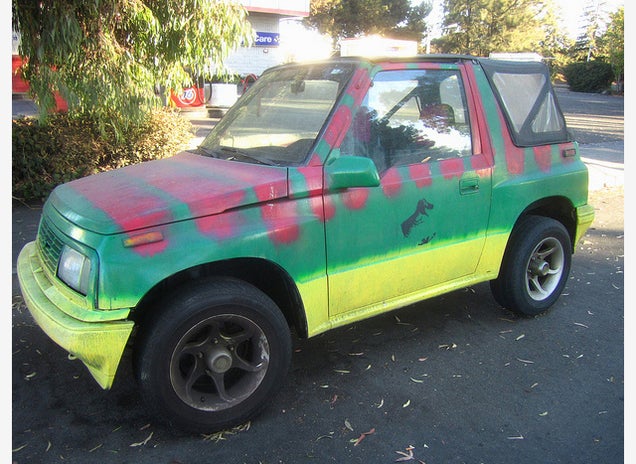 14) Suzuki Samurai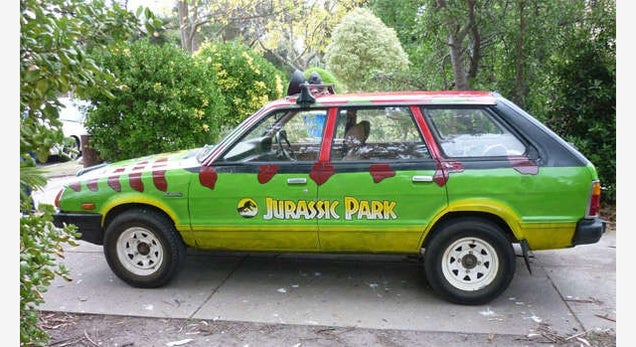 15) Subaru Leone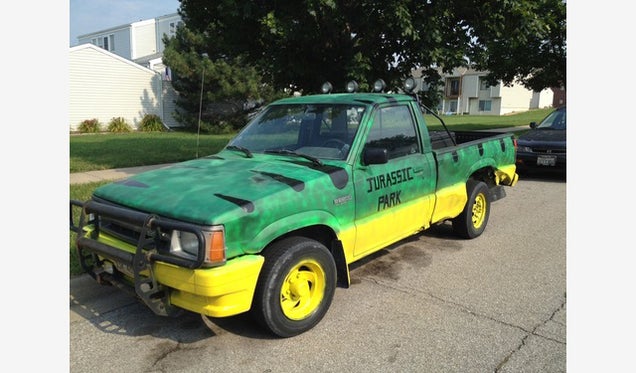 16) Unknown truck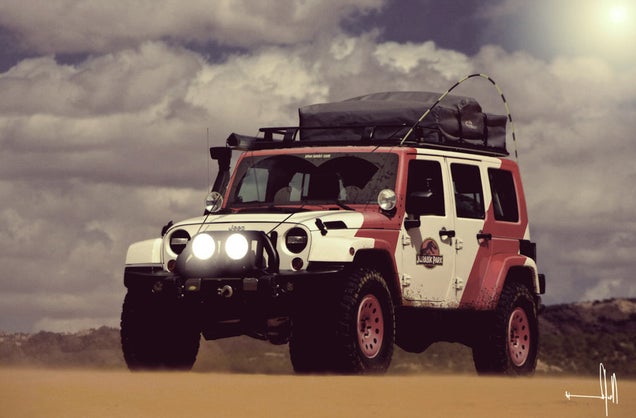 S
17) Jeep Wrangler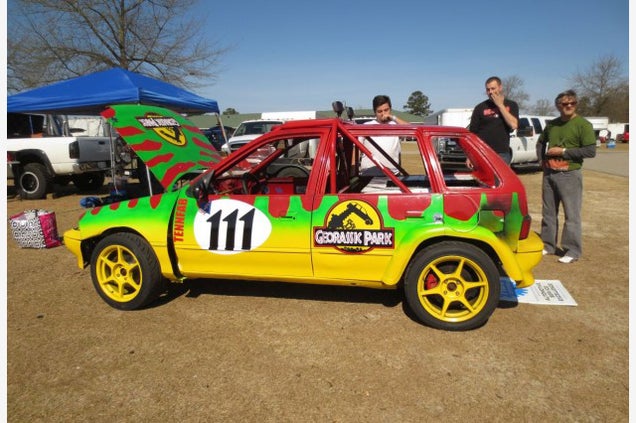 Photoshopped Cars and Video Games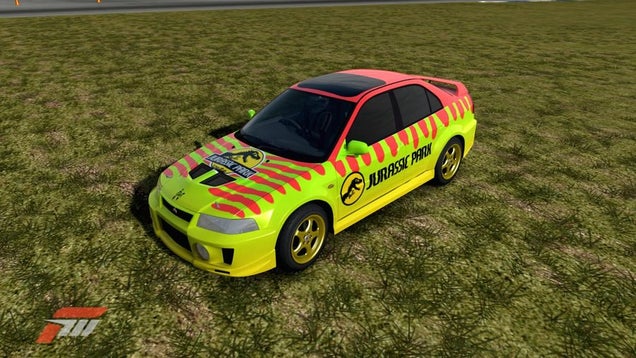 S
1) Mitsubishi Lancer Evolution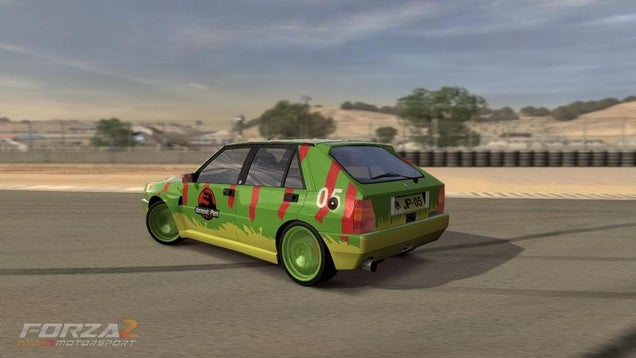 S
2) Lancia Delta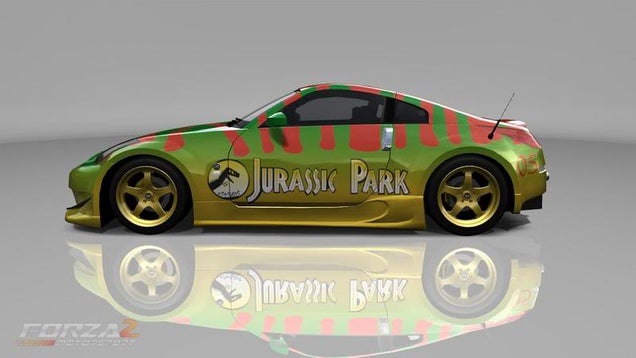 S
3) Nissan 350Z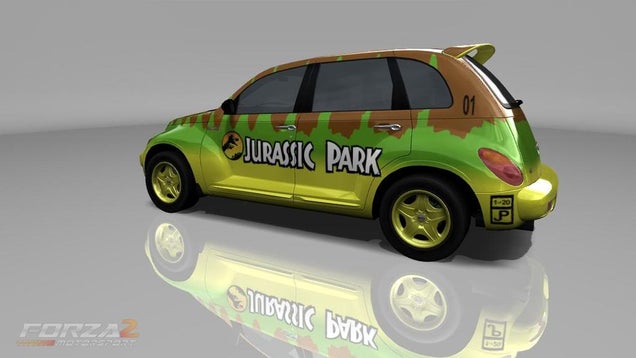 S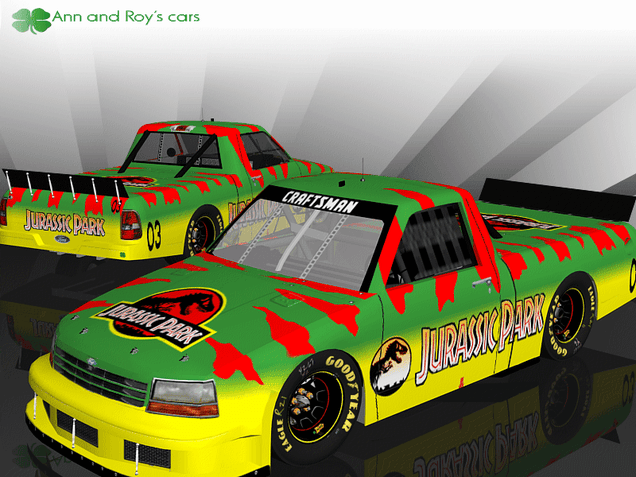 S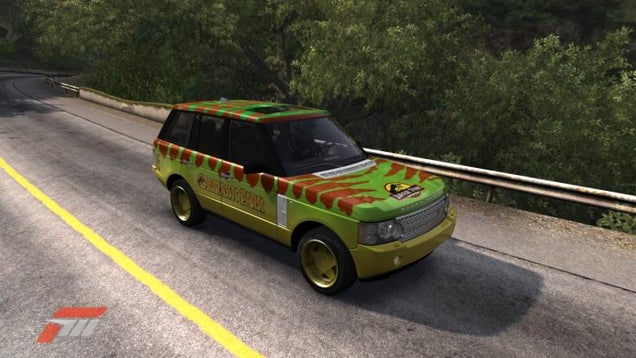 S
6) Range Rover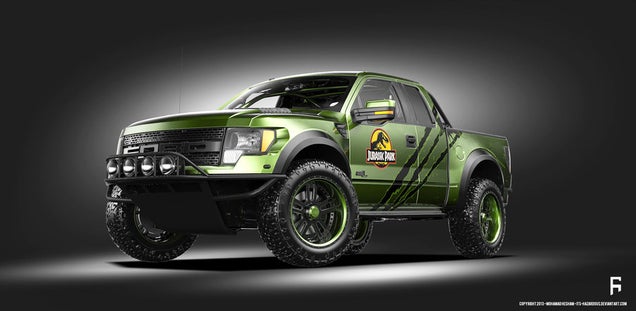 S
7) Ford Raptor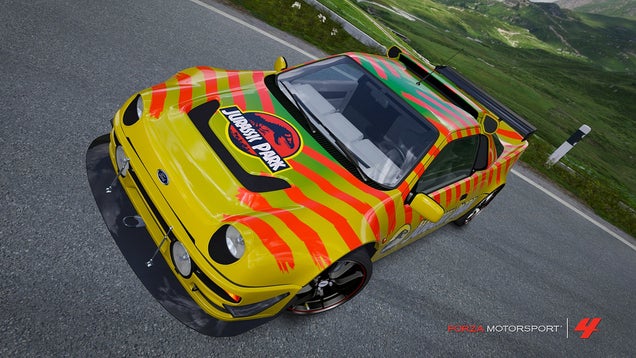 S
8) Ford RS200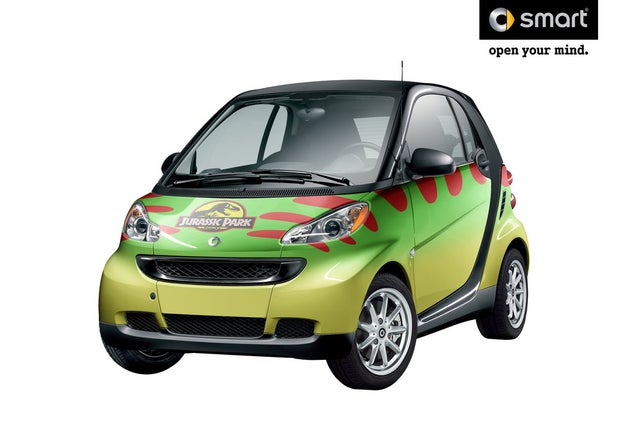 S
9) Smart Fortwo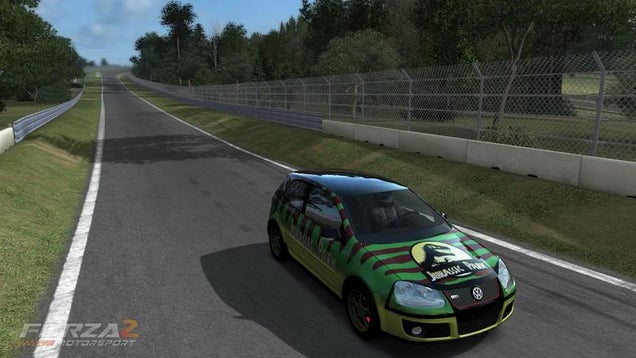 S
10) Volkswagen GTI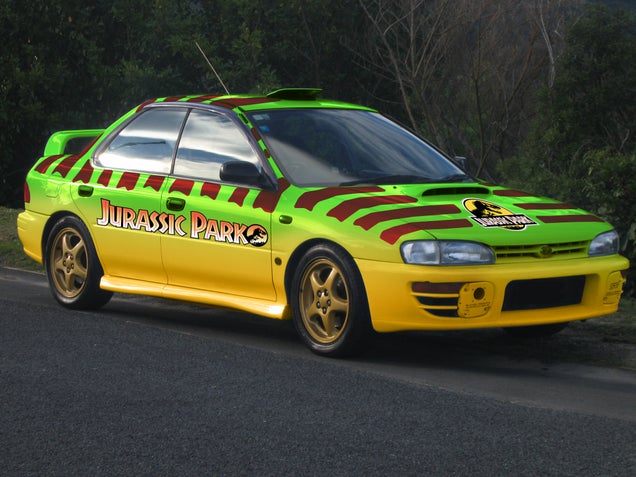 S
11) Subaru WRX
Apart from the replica Wranglers, my favorites are the Crown Vic and the Baja Bug. The Crown Vic appears to have been a police cruiser in its past life. The Bug is just awesome.