Some cars you just wish you could forget (aztec) and some cars you just forgot existed all together (VW eurovan) but some are great cars from huge companies that, for various reason, we never have even known about.
Today's example is the Toyota Mega Cruiser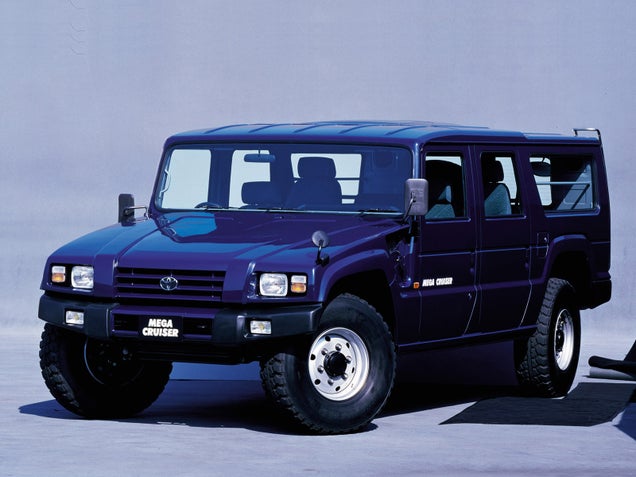 S
If you are thinking "Holy crap! A Toyota Hummer!" you are pretty much dead right. The Mega Cruiser was built in 1995 as a military vehicle and technology testbed for the Land cruiser platform. It was built in relatively large numbers for the military and relatively small number for the civilian population. It featured 4 wheel steering, gear reduced portal axles, 4 wheel independent suspension and a 4.1 liter 4 cylinder turbo diesel designed principally to get maximum torque and economy at low RPM's.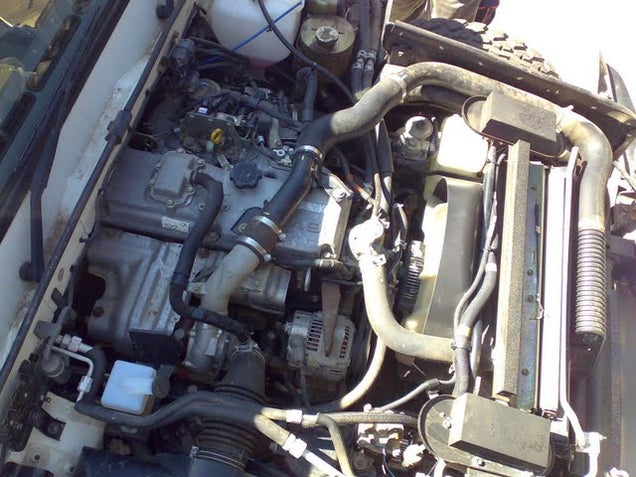 Producing a scant 155 hp @ 3200 rpm and 282 ft-lbs of torque at 1800 rpm (90% of which is available just off idle) it wasn't a quick car, but you really don't want quick when your carting around missiles anyway do you?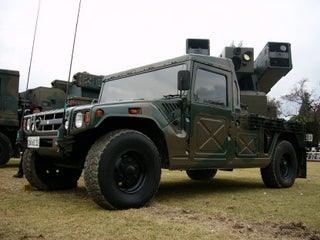 S
It weighed over 6400 lbs, had 16.5 inches of ground clearance, inboard brakes and a 47:1 crawl ratio (gears reduced at the transfer case and the hubs) and thanks to its 4 wheel steering it could turn around in an incredible 18.4 feet! or about half of a CTS turning circle.
Its as imposing as a hummer, but in a more, softer, rounder...mattel way.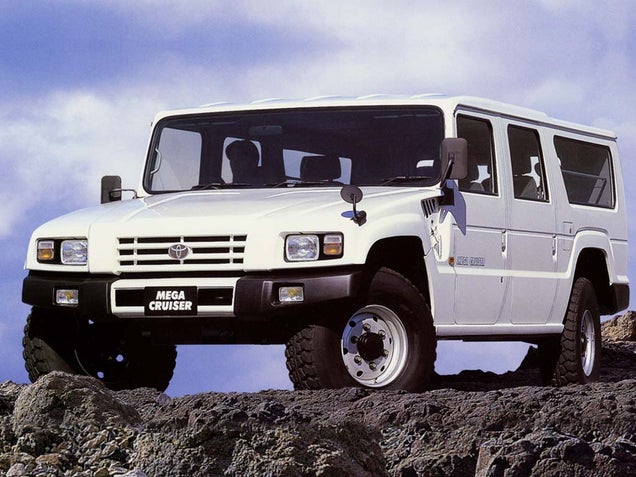 S
the interior was sparse and typical 90's Toyota. Which is to say, soft and generally unpleasant.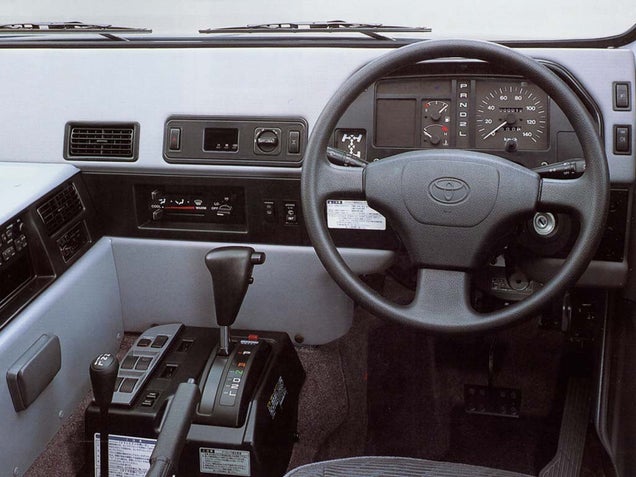 S
Also interesting, it is such a wide vehicle (85.7 inches vs 81.4 inches tall) that 4 across seating is available in the back, making it a 6 seater.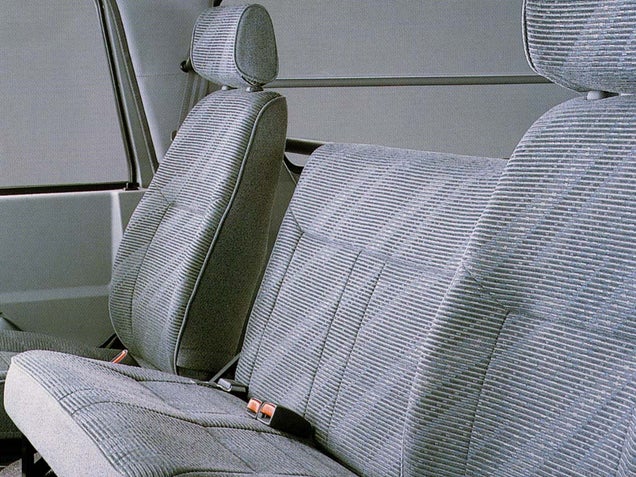 S
It was designed specifically to see what, if any, features in terms of axles, steering systems and engine system could be applicable to the land cruiser family. Seeing as how land cruisers have none of these things...I would say that they were probably right to discontinue the civilian version...yet somehow wrong.