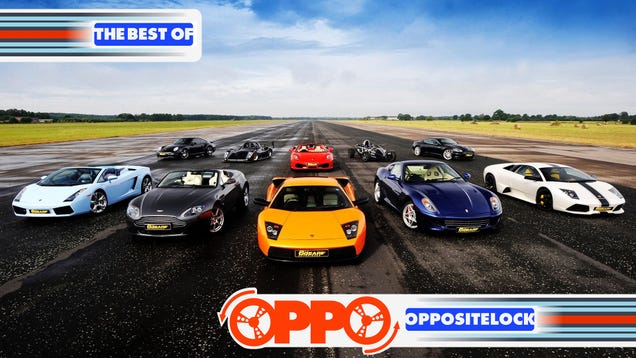 Gathered here are the Oppositelock posts that people put a good deal of effort into writing on Tuesday. It includes a home-made glider, cars that forsake their ancestors, detailing for the lazy car owner and more.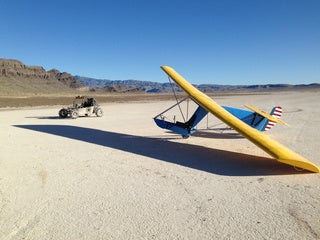 I took a pile of aluminum tubing and fabric and made a glider. The glider weighs about 175 pounds and has a 38' wing span. I started with a pile of CAD drawings and built it in the garage. I'm a Jalop, self-taught garage mechanic who only had experience turning wrenches on my own vehicles. It took me May to Oct to build it during the evenings and weekends. It's mostly T6 thin-walled tubing, bolted together with aircraft bolts and hardware. It's covered with Dacron and painted with Rustoleum's heavy duty enamel.
Sometimes a car company revives a storied nameplate just to sell cars. It's all fine and dandy if these cars lived up to their namesake reputation. 95% of the time, they don't. Don't get me wrong, these cars would probably be decent on their own if given a different name. When you use an iconic nameplate, it's got shoes to fill that people would rather leave empty...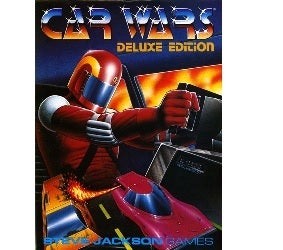 This was the cat's ass. During the 80's with Dio songs of dragons and fire and John Houston films, there were games that were better than anything Atari or Coleco Vision had. They were played on a table. Dungeons and Dragons? WTF?? Magical elf's or a Weaponized supercharged GTO? You bet your ass I'm packing up in the GTO. (I bet you thought I was going to say a supercharged weaponized Elf..) Enter the game "Car Wars" (more)
There was a time I loved washing my cars. Really, I did. I used to have wash days with friends who were car fanatics as well and we'd whip out our 3 Stage Meguiar's Polish & Wax (Yes, this is before clay bars and single high end waxes went mainstream) and spent all day washing our cars. If I told my wife I was going over to a buddy's house these days just to spend the day washing our cars…. well, those of you who are married probably know the response I'd get. I just wanted to put together the few tips I've learned recently to save time and keep your car in acceptable condition.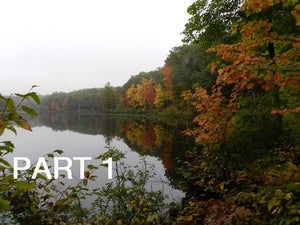 I went to see the many acres of woods that my family owns, which was pretty cool. My family decided to drive because of course we did. It was surprisingly less crazy than previous trips even with my 8-year-old brother in tow. What follows is my account of the trip. Be warned, it's long. Slightly car related, but more an outlet for me to practice my storytelling.
.
I can't remember the exact quote (it's been a while since I've seen the episode) but during James May's review of his beloved Fiat Panda, he said something along the lines of "It's more fun driving a slow car fast than a fast car slow." I took this to heart when I bought my first car, a 2011 Ford Fiesta. It was a fun car... Sure it wasn't fast, and I wouldn't call the handling special either, but the fact is that its limits could easily be reached during my drive home... The ST? Not so much...
Let's bring back the spirit of Group 7 (Can-Am). Today's World: Today's GT racing series are over-restricted and governed. Even stupid things like BOP exist so that it really doesn't matter who has the best car. It's all getting silly, and there are few works teams competing outside of endurance events, primarily the FIA WEC. Endurance racing isn't very crowd friendly, and in many places struggles to draw viewers and an on-track audience. (just look at when WEC visited COTA).
The Best of the Rest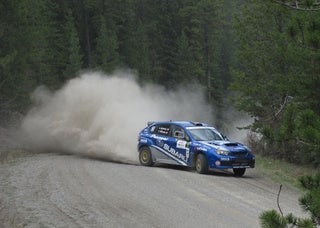 Giles007 shared photos and video from the Canadian Rally Championship. MtrRider took his Raptor into the desert. 505Turbeaux did some more work on and drove 600 miles in his VW Fox. Burglar trained a GoPro on himself during an autocross. If_it_broke_#WD40_#DuctapeUKuya got to drive a AE71/KE70 Corolla. TheBloody found a Morgan +8 Roadster in Chelsea Market. Willkinton247 spotted a Rally Fighter. MontegoMan562 installed a new exhaust on his Montego. ScorpioGTX1 did a photoshoot with his Mazda2 and the fall colours. Pessimippopotamus photographed lighting units at the OC Auto Show. MayoKetchup took pictures of some Urban art.
As always, If I've missed something and you would like me to include it, let me know.
Fun Discussions
There were several posts that asked questions and sparked some good discussion on Tuesday. Take a peek and chime in on some of them listed below:
Just the #tips
Honourable Mentions
These posts have already been shared with Jalopnik directly but deserve to be mentioned again because they were first posted in Oppositelock:
Want to participate on Oppositelock? Check out the general handbook for posting on OppositeLock as well the Oppo tools to help you get started.