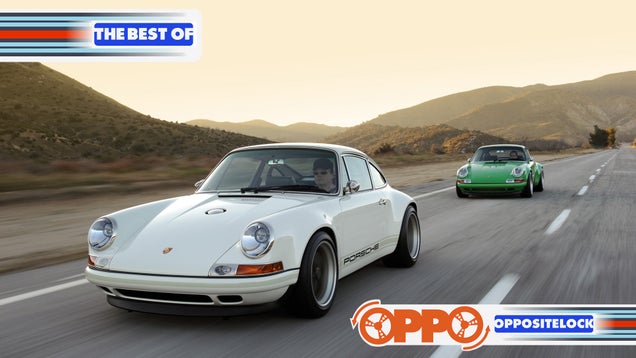 S
Gathered here are the Oppositelock posts that people put a good deal of effort into writing last Thursday and Friday. It includes the livelyhood of car culture, a look back at Baja 2012, asshat BMW drivers and more.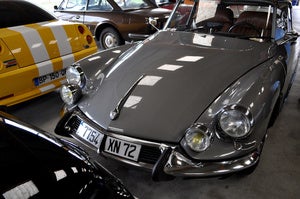 Pardon the blindingly obvious, but it's like visiting an entirely different country. 9/10 cars are French, and most are slightly beaten-up cheap diesels from the late 80s/early 90s. It's great to see cars that are very rare anywhere else, like the Renault Safrane and the Citroen CX (I even saw an Alpine A310 in the wild) but the vast majority of cars seem to be tediously dull*. That is apart from this little classic car garage in the village next to our home.
One of the upsides to getting walking pneumonia is that I have the all-day opportunity to scour the internet for all things car. I've shopped for E34 BMW 5 series wagons with manual transmissions, watched an electric Miata run a nine second quarter mile and a 300 SL go all out at the Bonneville Salt Flats, read up on the latest car app tech and seen countless amazing photos of the coolest cars from around the globe. You don't need to be sick to search these things out— rather, it was the time I had on my hands, and the seemingly unending rabbit holes of car-oriented specificity I discovered, that cemented for me just how much diversity and interest there is in car culture today...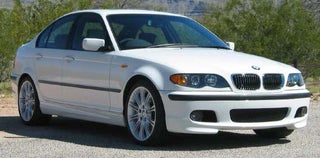 S
I have a car problem. In addition to having several actual problems, like the need for a head gasket in my 200,000+ mile Volvo 850 Turbo, the fuel pump ground wire in my turbo Miata, and the minor issue of not having an engine that operates in my Spec Miata, I have this burning passion for cars for which I've found intermittent outlets but haven't quite found the cure.
With this year's SCORE Baja 1000 coming up in a couple of weeks, a look back at the chaos that followed the 2012 Mil is in order. Immediately following last year's race, on November 16, 2012, the Redbull Trophy Truck of Gustavo and "Tavo" Vildosola were declared the winner. This was to be the second victory in the 1000 for this father-son Mexican team. B.J. Baldwin finished in second place down by 15 minutes.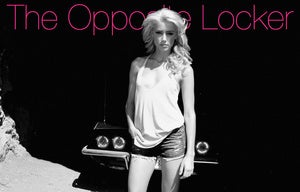 The Ferrari Superamerica's folding hard-top was the father to modern multi-tier hard tops. While this may have been a neat trick back in the day, did this car eventually lead to the demonized birth of the Ferrari California'a lack of genuine speed and purpose?
.
.
The Ferrari 288 GTO is an important car in Ferrari's history. Created to comply with Group B regulations, two hundred 288GTOs were constructed and on 1 June 1985 Ferrari SpA was given homologation approval by the FIA.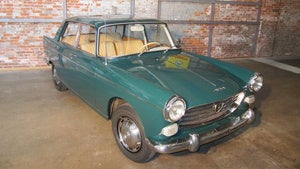 The standard web server response to a user selecting a dead link is to generate a "404 not found" error message, but when you find a Peugeot 404, you've got to wonder if it was by error? Its not that the 404 is a bad car, it's just that it is an odd car to find in the USA and general perceptions of the French equivalent of Sweden's 122/Amazon aren't particularly positive. Also check out the Joker's Westfalia Camper Van.
You can fit any "greatest ever" race car drivers or greatest ever car into one of those categories and people would say he, she or it was great but so and so is better. Many of us go to great lengths to prove this point and have stats memorized and rebuttals planned before we even get asked. It is all well and good and part of what makes it fun to talk about racing and cars and drivers and future cars and future drivers. But what if we didn't care.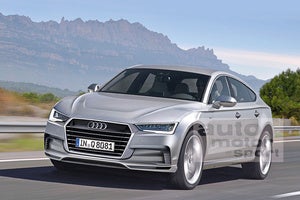 I've had this question in my mind for quite a long time, so before bombarding me with blurry cellphone shots of parked Bimmers taken in portrait mode, please hear me out! "So this is why BMW drivers are asshats" is a meme around these parts, and not just these parts of the interweb. It may not be as big as "Because Racecar" but it sure is bigger than "Why did you turn???".
.
The Best of the Rest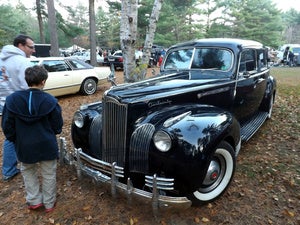 EssExTee attended a car show in Amhers, NH. Telumektar went to a car show in Uruguay. VNSSHoon bought another Holden. Ubel removed the yellowing 'aluminum' trim from his car. Velocity showed us his dad's friend's Trans Am and found a Volvo 142s behind a Firestone. Paul, Man of Mustangs got the brakes done on his replacement axle. MR2_FTW updated us on his Cressida Wagon build. Alexotics ran into a spiffy Lotus Elise. RightFootDown got up close and personal with a new Viper. Brnrubber302's dealership got in its first 991 Turbo S. Blackhawk visited the Smithsonian Air and Space Museum.
As always, If I've missed something and you would like me to include it, let me know.
Fun Discussions
There were several posts that asked questions and sparked some good discussion last Thursday and Friday. Take a peek and chime in on some of them listed below:
Just the #tips
Honourable Mentions
These posts have already been shared with Jalopnik directly but deserve to be mentioned again because they were first posted in Oppositelock:
Want to participate on Oppositelock? Check out the general handbook for posting on OppositeLock as well the Oppo tools to help you get started.