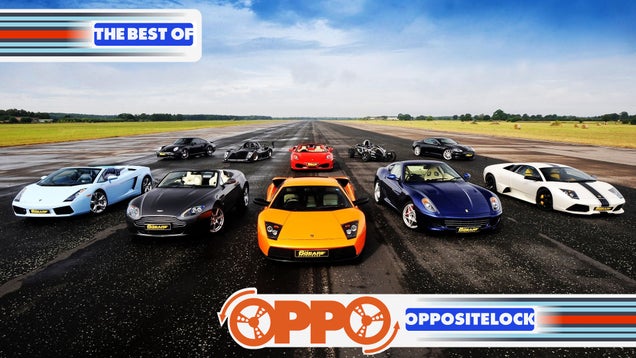 S
Gathered here are the Oppositelock posts that people put a good deal of effort into writing from Friday through Sunday. It includes a thanksgiving canyon run, winter driving tips, Mustang haters and more.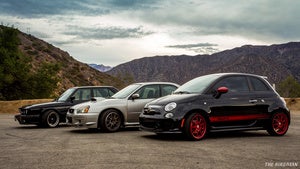 I spent this past Thanksgiving with a few good friends enjoying one of California's amazing roads. The whole trip was inspired by Magnus Walker's "Get out & Drive" blog post. It was a pretty simple post, a photo of some two lane blacktop and the tagline "Sometimes you just have to find and open road and go for a drive.."
With impending snowfall threatening to blanket those of us living in snowy areas of the world my friend and I decided to compile a list of the most vital pointers for successfully getting from Point A to some highballs and white Russians. Just follow these ten easy guidelines and you'll make the roads a safer place in no time at all. Happy driving, everyone.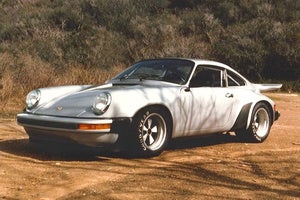 Chris Banning decided to be the fastest man on Mulholland Dr. (A King of the Hill if you will). In 1976 this was a thing. To achieve this he built himself a very special car, a chopped-top, acid-dipped, stitch-welded, fully-caged 1973 Porsche Carrera RSR complete with lexan windows, genuine IROC wheels (9 X 15 in front and 11 x 15 in the rear), huge Goodyear Blue Dots, cross-drilled Carrera 6 brakes with four piston alloy calipers and adjustable Konis.
Haters. They abound and if there's one thing I've learned about them, it's that 'haters gonna hate'. But even then, there are certain subjects, products, brands and concepts which draw haters out in their droves and the Mustang is one of those things that pulls haters like honey draws flies. Haters, and not just those with a an automotive bent, love to slag on Mustangs.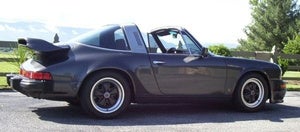 So I just finished my last Fall semester in college. Next semester plus 1 summer course will lead me to graduation. Sitting here sipping (err, gulping) a couple Bud Lights, I'm reminiscing a bit considering the free lunch train will be over once I gradjeeate and it's fun to think back to simpler times.
From the tip of the iceberg the Berlingo was produced for one purpose, to carry stuff from A to B without being in a hurry. It was bought by people with kids and by dads with no intention of doing anything other than transport "stuff". It was used exactly by the people the designers had in mind. The "little" Citroën was never trying to be anything else than a transport unit. As the Espace was a revolution, the Berlingo was an evolution, an evolution which, in my mind, was going the correct way. A car for people who really didn't care what they drove, as long as it did the job. It was cheap enough for most people and it had a good variety of specifications.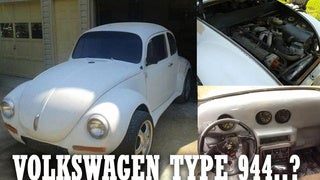 Some custom engine swaps are strange and others are just downright incomprehensible, but this Volkswagen with a Porsche 944 drivetrain up front is an undecipherable enigma. Today's Porsche 944 powered Beetle may first conjure up recollections of a Ford 2.3 turbo powered Beetle, but in this case the engine is in the wrong place...err...the front. Some lunatic inspired craftsman put a Volkswagen Type 1 body on top of a Porsche 944 drivetrain - who knows what is retained for suspension, floor pan, etc.
Today Robert Kubica, ex-F1 driver, signed a contract at M-Sport. He will be driving a Ford Fiesta WRC for the 2014 season. Lotos stayed as his sponsor to make it all possible. This is great news for the sympathetic Pole who still suffers from the injuries he experienced in a 2011 rally crash. It eventually cost him a promising F1 career, but after winning the WRC2 championship in his rookie year things are looking up for him.
The Best of the Rest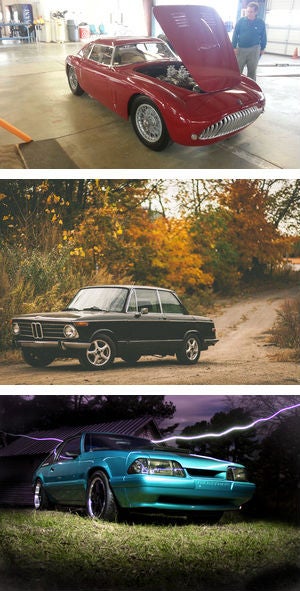 Paizuri4G63 spotted a priceless Siata 208CS. Nikola Tesla bought a BMW 2002. Harrie Lue took some neat photos of his Mustang. Blunion05 attended Houston C&C. TwinTurboBMW took photos and videos at C&C Portland and did a photoshoot with an F30 335i. Decay watched some drifting. Mayoketchup went to an autoshow, shared some pictures from his automotive past, as did oldirtybootz1.4T. One Quick Turbo Brick showed us his Volvo 945 project. Speedmonkey got a Lotus Evora S to test. ShiftsAndGiggles grabbed some Oppo in the snow. Dan Mosqueda got a new windshield for his e46. MrTheEngineer finished the lift on his Jeep and posted some photos. HarryCarry250 had some fun in the snow. Milky shared some photos of his rallied SC400. Manhattan_Motor_Man19 discovered that Don & Meghan Draper live in his building. Big Bubba Ray bought a baja bug.
---
As always, If I've missed something and you would like me to include it, let me know.
Fun Discussions
There were several posts that asked questions and sparked some good discussion between Friday and Sunday. Take a peek and chime in on some of them listed below:
Just the #tips
Honourable Mentions
These posts have already been shared with Jalopnik directly but deserve to be mentioned again because they were first posted in Oppositelock:
Want to participate on Oppositelock? Check out the general handbook for posting on OppositeLock as well the Oppo tools to help you get started.