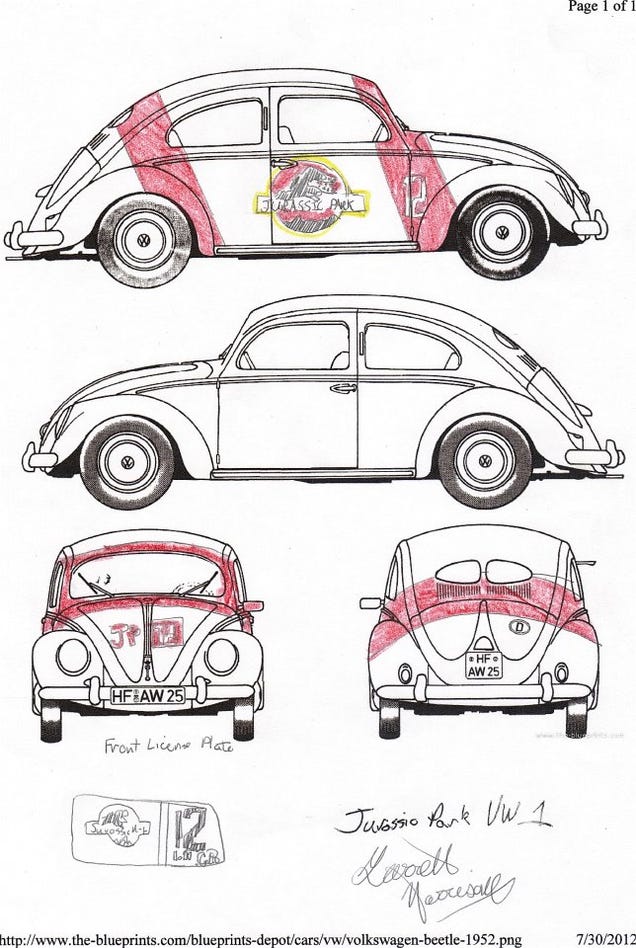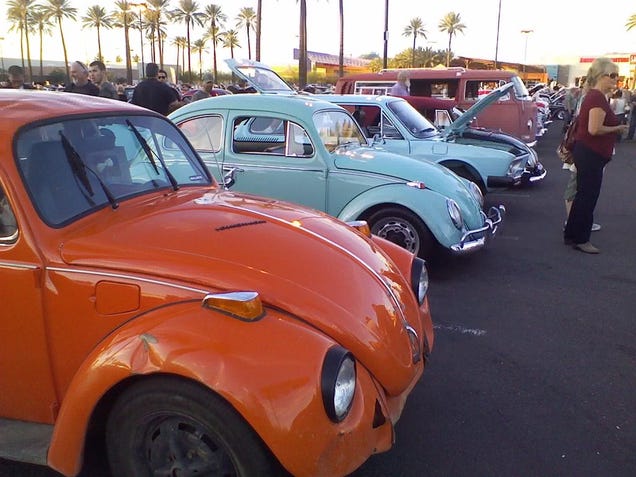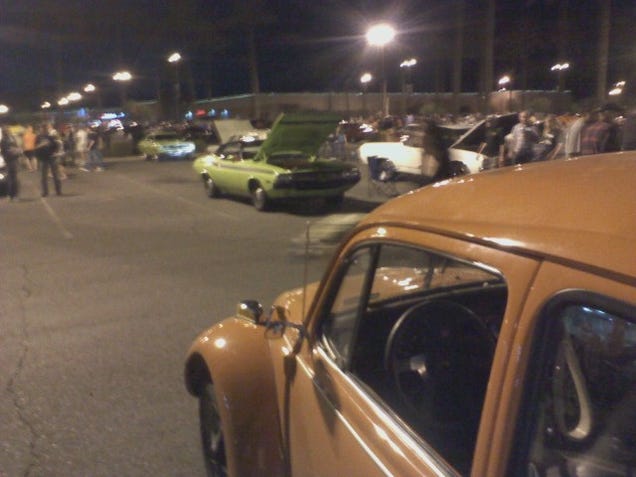 Okay. So I put a picture of my beetle up a few days back, and I had some interest in what I had planned for the girl. So here I will tell the backstory and some of the ideas floating around in my head, and, if your lucky and I'm feeling motivated. I might even throw in another picture or two.
I've had the car almost two years now, (March 30th 2011 is when I got it.) I've put 3,000 miles on it in that time, all in a space of six months. I got it when it looked REALLY nice, but thats the only good. Good body and good interior, motor needed work, wiring was FUBAR, nothing worked. So after six or so months of messing with it when I had time and money to do so, I got her running and driving. Used it as my DD until I rolled it one day on a gravel road. I was just going for a little drive, I'd had a bad night at work and needed to de-stress. Came off a hill with a turn in the middle and decided to take it a little sideways. So, the rear stepped out and It was all going great until the inside rear tire caught a rut and flipped the car into a ditch. Had it pulled out and towed home. (Broken master cylinder) Got the part from a buddy who had one laying around, put it in and started her up the same day. Drove it a couple more months before deciding it was time to do something about the door that wouldn't open because the entire passenger side of the car was caved in. Went to Volkstock in Peoria AZ and found a decent body for $100 and bought it that day. Kept driving the car awhile getting what I needed together then parked it and started work on the body swap. Got everything swapped over but ran into more wiring problems, ran out of money and motivation at that point and it sat a couple months before I got back to it. It runs fine again, have yet to bolt the fenders/lights/doors back in and put any windows in but once I do that It'll be good to go again, have to get a windshield for it as mine was broken by kids with BB Guns.

Going into the future I'm not really sure what I'm going to do with the car. I've almost gone and had it Baja cut several times, but everytime I start thinking about doing a rat-bug project and hold off. So if ya'll could sound off on what you think would be better I'd appreciate it. I am a diehard offroader, and It'll probably end up a baja. But any ideas for something to do with it are welcomed!