About a month ago, I was going through the basement when I came across this gem. Sitting in a corner, caked in dust and dirt, was this old all-in-one unit. It hadn't been used for the better part of 15 or so years, and needed a serious cleaning up (regretfully, I forgot to grab before pictures). Now, I'm into vintage and old computers, so I'm no stranger to old electronics. However, I had never really been involved with vintage audio equipment, until now.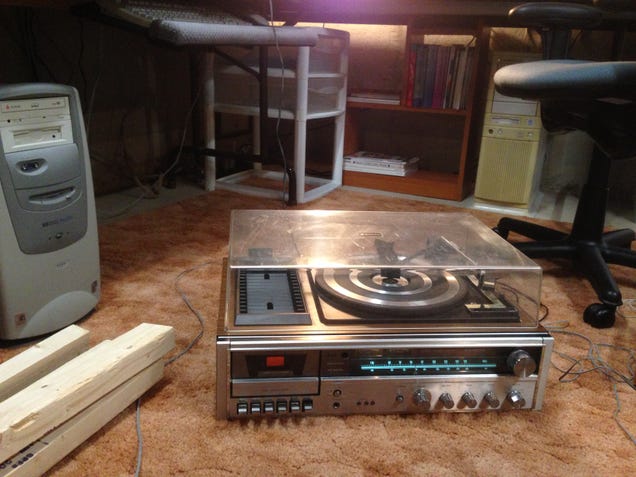 It has a metal chassis with an "Oak" deck and a Acrylic lid. The chrome and brushed metal face are a bit beat up, and the lid is scratched up, but in generally good condition. It has a tape deck, phonograph, and AM/FM band radio receiver. Sadly, this model did not come with the optional 8-track player. I gave it a once over for any obvious problems, and then plugged it in. It turned without any problems, like it hadn't been sitting for ~15 years. It does need a new antenna, and the RCA speaker cables could stand to be replaced (I believe they are the original cables from 1978), but it works.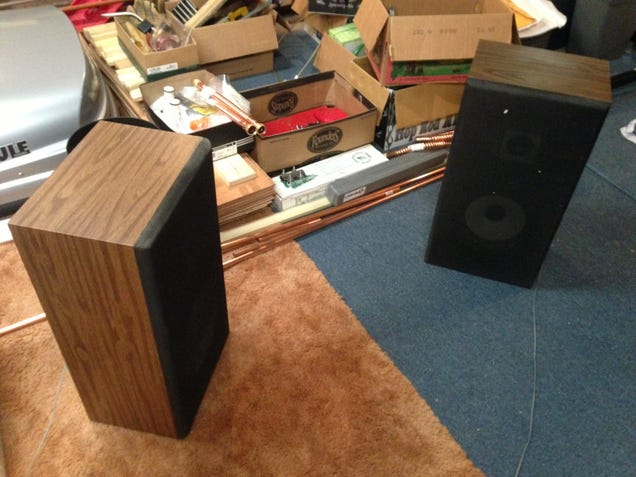 Now, you are probably wondering how it sounds. Well, I can tell you that it sounds pretty good. I ran it off of an iPod into the AUX input, due to not having any tapes and not wanting to wreck a good vinyl with an untested needle and turn table. Although the Sanyo is a solid state system, it has a warm, almost tube like sound to it. Combined with the original Sanyo speakers, it sounded really good. Albums such as "The Royal Scam", "Ritchie Blackmore's Rainbow", and "Dark Side of the Moon" all sounded great.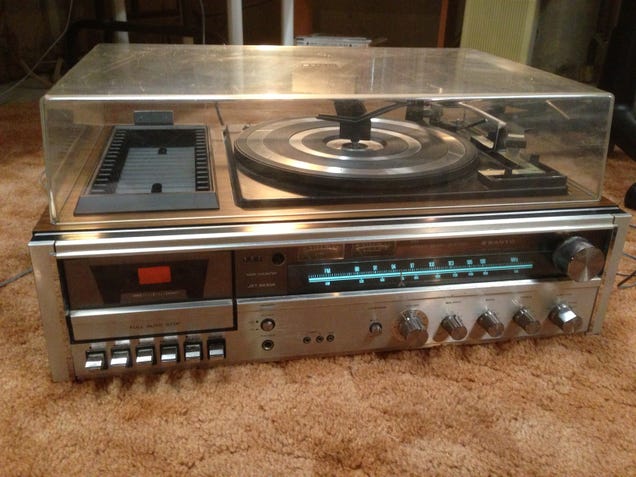 The next steps will be to get some new cables, an antenna, and to test out the turn table. I'm not sure why it took me this long to share, but expect an update over the Christmas holiday.