...of this. This is the Forester XT I'd love to build up. Just to be different.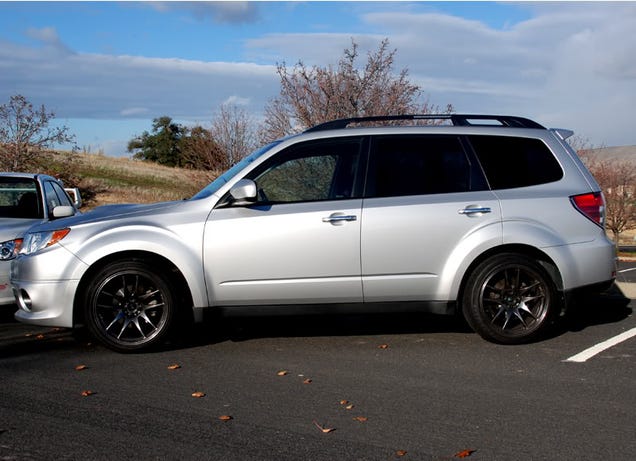 Throw in a bigger turbo, a STi 6-speed, STi Brembos, adjustable coilovers, and the JDM body kit and spoiler, and I'd be set. The potential is there; I can feel it whenever I drive our 09 2.5X Limited. That potential just needs to be utilized.
One of thees days, it will be mine.