Digging your car out after a major snow storm is never fun. What sucks even more is when someone steals the spot you worked so very hard digging out. Why? Because where are you going to park now? Piled snow takes up half the spots on your block and your '83 Camaro Berlinetta isn't climbing any snowbanks. Well, the people of Paterson, NJ are having none of that. They save their dug out parking spots. So how best to save that coveted snowpocalypse spot? Here's a guide of some popular choices:
There is the always popular garbage can (easy to move, readily available, a top choice);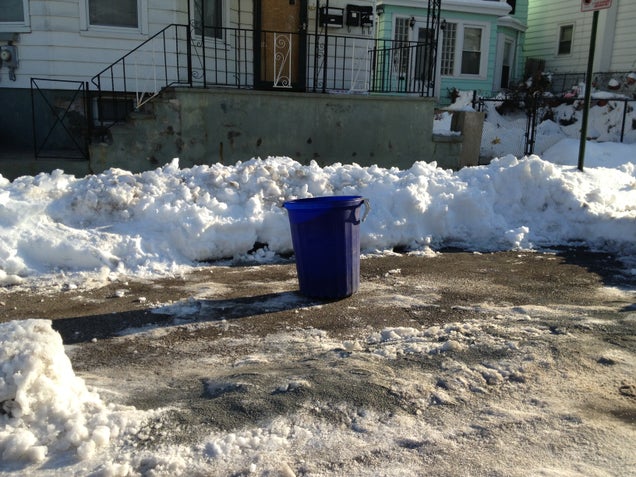 S

the equally popular chair (coveys a little more solidity than the garbage can, also easy to move, plus if you personally want to guard your space, it's comfortable too);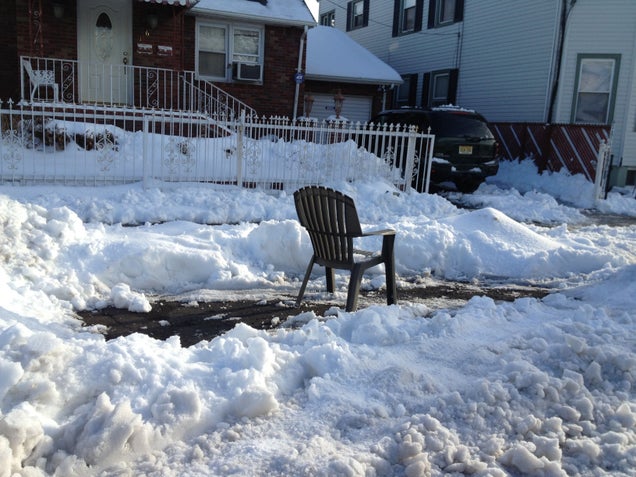 S
traffic cones (because they look official like);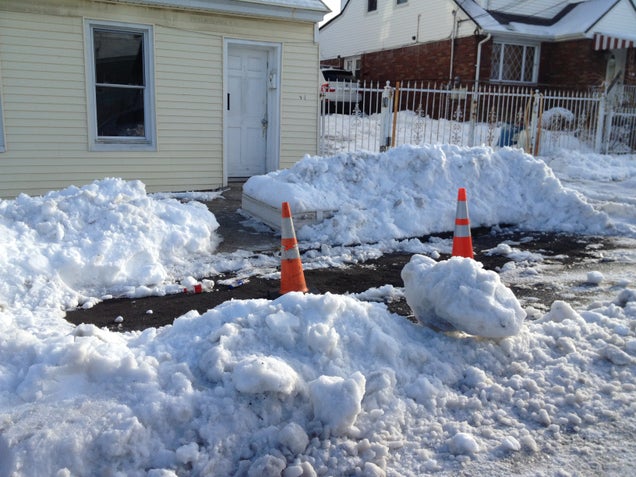 S
traffic cones and a garbage can (this family means business)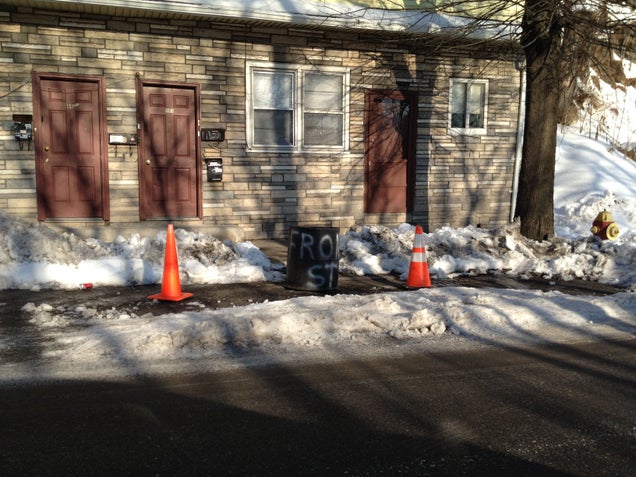 S

your vintage adult magazine collection (no one wants to touch that);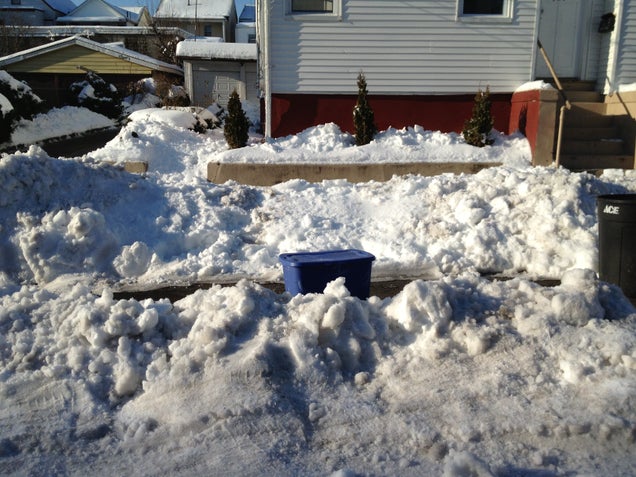 S
a camouflaged bucket (surprise you just ran over me, now move);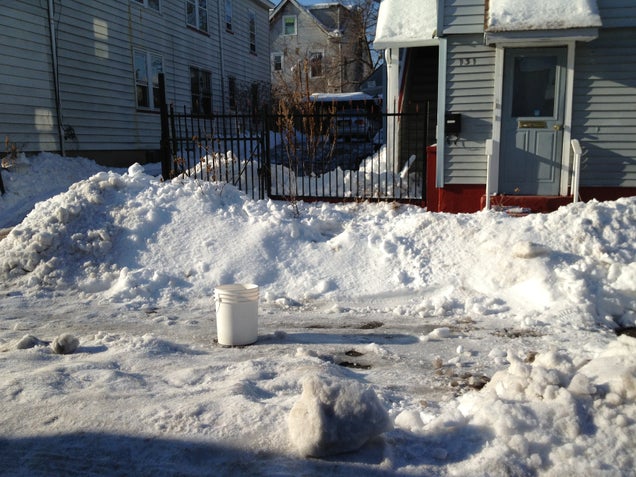 S
a car bumper (a neighbors' will do);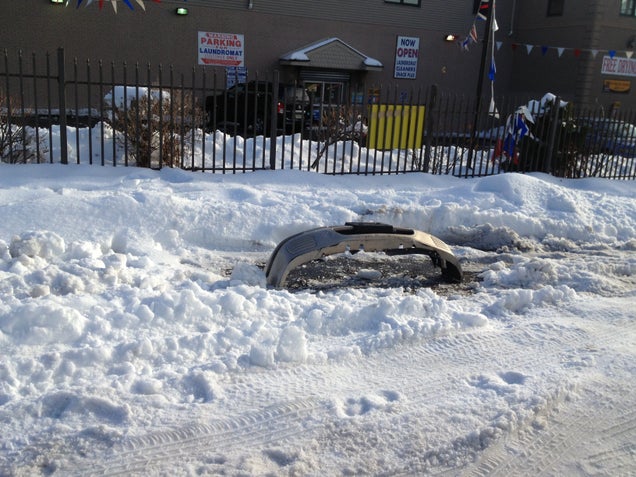 S
two buckets!;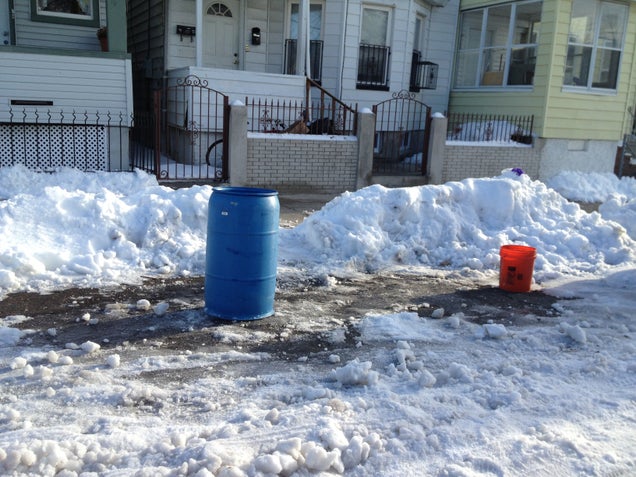 S
a baby walker (it has wheels, so it is technically a car);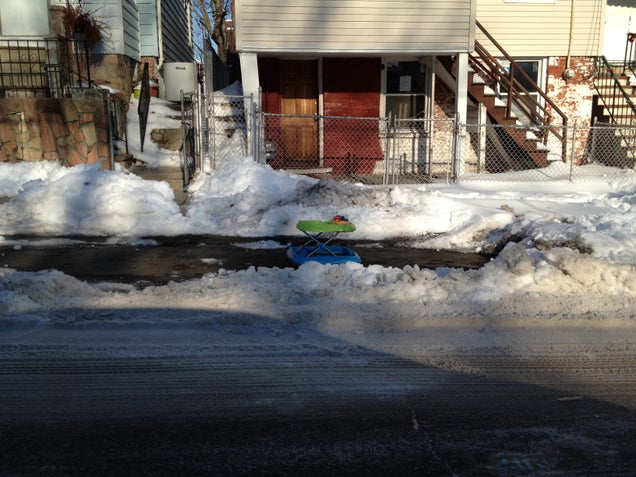 S
two milk crates (please note the possession of someone else's milk crate is a criminal act in some parts, so this method is not recommended)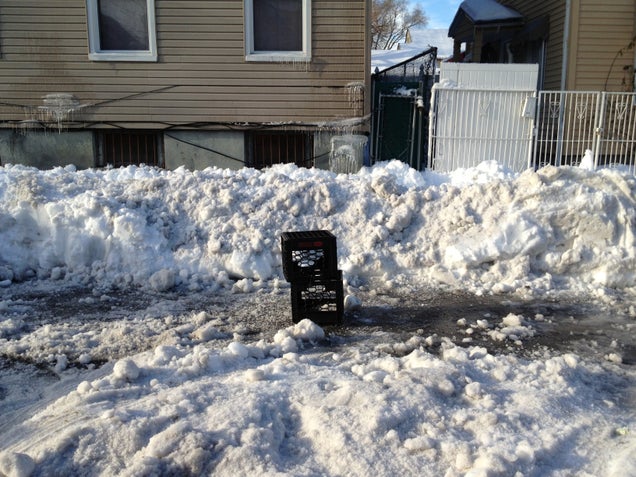 S
a garbage can (with garbage!);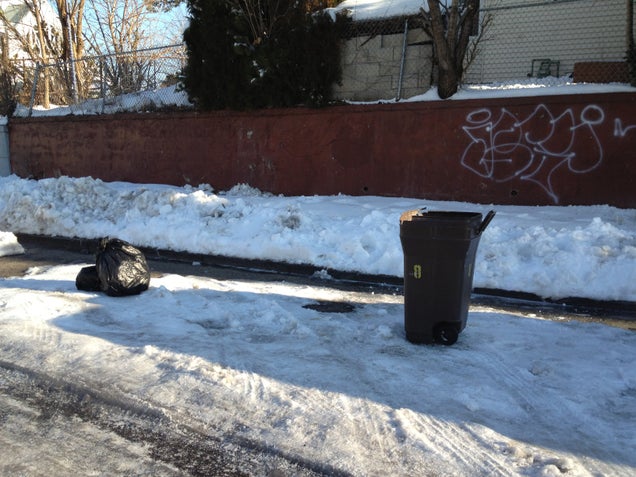 S
an empty box (but it's a big box);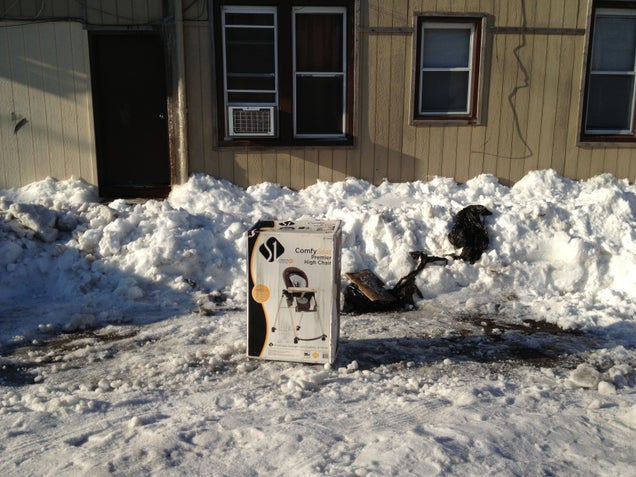 S
an empty box filled with snow (rookie);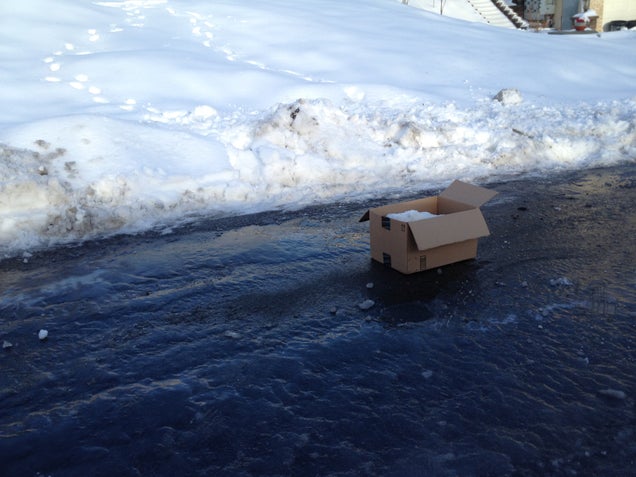 S
an upside down stool (it's like a Porcupine, but really not at all);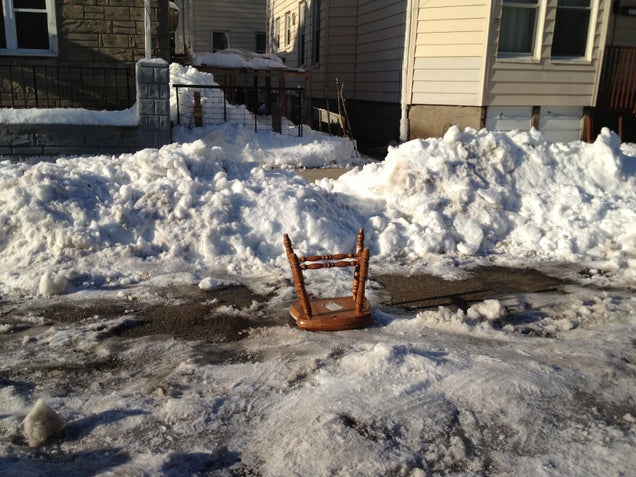 S
a weight bench (finally putting it to good use); and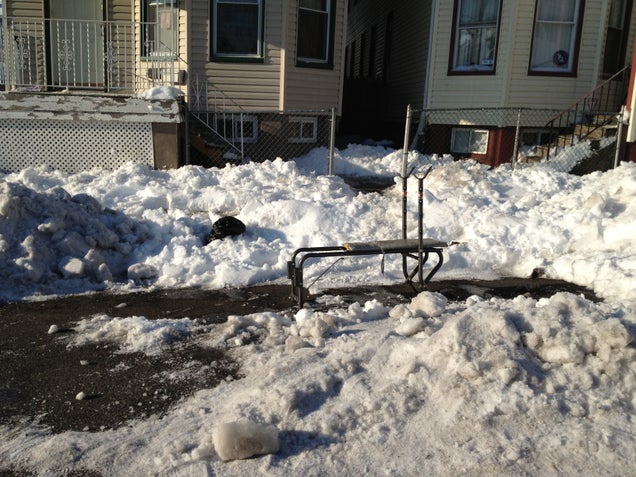 S
an unregistered Chevy Astro Van (no one is ever moving that puppy, including you).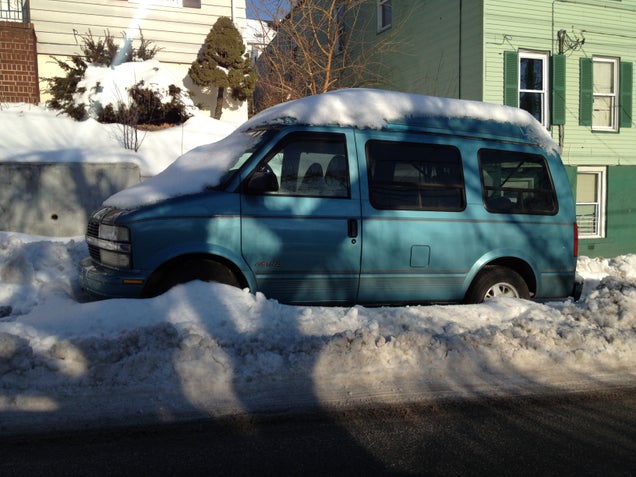 S