S
Abarth beats the Veyron...
…in turning radius/u-turn-making ability, witnessed first hand yesterday:
After a leisurely drive around Santa Monica in an Abarth (see below) I opted for the long way home and took the streets back. In Beverly Hills I got stuck in an ugly traffic jam near the Beverly Hilton Hotel, courtesy of the Golden Globe Awards. "Oh yeah, that's today," I remembered. So I called an audible and pulled a u-turn to find an alternate route. And so did a Veyron that was ahead of me in the traffic jam. As the little Abarth effortlessly made the about-face, I glanced in my rearview and saw that the Veyron wasn't as successful. The attempted u-turn became a not-so-graceful 3-point-turn for the Bugatti. I owe the win to the Abarth's short wheelbase (90.6 inches versus 106.7 inches for the Veyron) and short overhangs.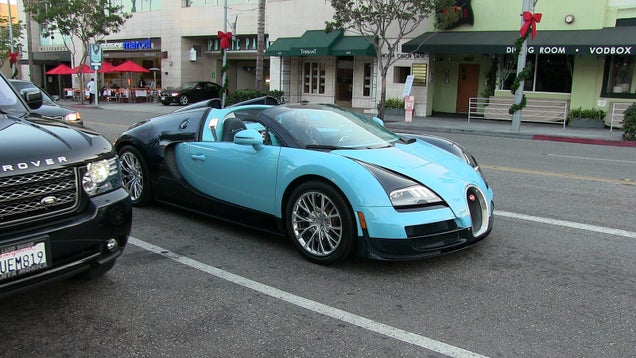 S

To get a better look at the magnificent W-16 powered beast, I pulled to the side to let him pass me, and I followed behind for about a mile or two before he turned and I continued on homebound. The Veyron is quite stunning in person - it sported a blue and black color scheme. I didn't take a pic but found the above photo online of someone's Veyron spotting in Beverly Hills so it may have even been the same one that I saw (all I remember was it was blue and black. Though I suppose there could be more than one blue/black Veyron in Beverly Hills. You know, because: Beverly Hills.

So for you Abarth owners on here (I'm looking at you, Bird) the next time you're talking to a Veyron owner at a party you have something to rib them about. YES!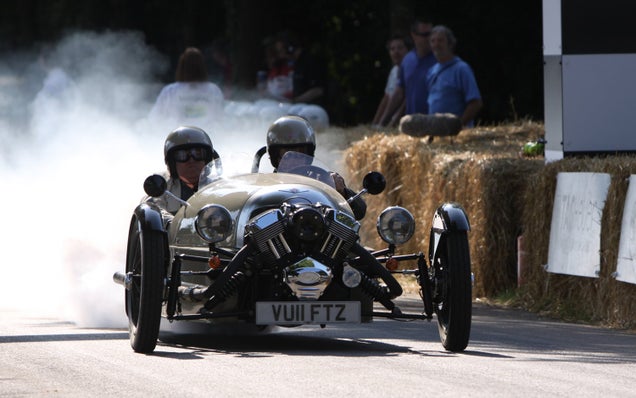 S
Someone nearby owns a Morgan 3-Wheeler
On the same drive after coming across the Veyron in Beverly Hills, I spotted a someone driving a Morgan 3-Wheeler in nearby Glendale. I've spotted stationary 3-Wheelers before in the wild (heck, one of my stops on this Santa Monica trip was a quick window-shopping visit to the Morgan importer/dealer, Morgan West) but I had never seen one driving around. The driver was wearing 2 things on his face: goggles and a big smile - exactly what I expect every owner to wear whenever they drive their M3W. Guess I better buy a pair of goggles and start saving my pennies for one, too!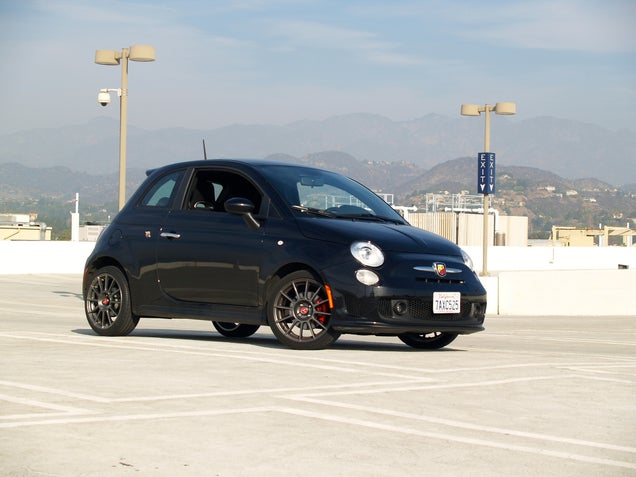 S
I spent the weekend with a hot, little Italian.
The Fiat Abarth is as fun to drive as they say it is.
The 2013 Fiat Abarth pictured above was under my custodianship for several, hoon-filled days and I can honestly say that the little bugger is one of the most fun cars I've ever driven. Quicker than it should be and easy to manhandle, every drive was a smile-making event. I smiled as I drove it around town. I smiled as I took it for a spirited morning drive on a lonely, winding mountain road. I smiled as I out u-turned a Veyron (see above). I smiled as I made my mother crap her pants in the passenger seat ("What is this thing?!?"). It is just a fun car to drive for any automotive enthusiast.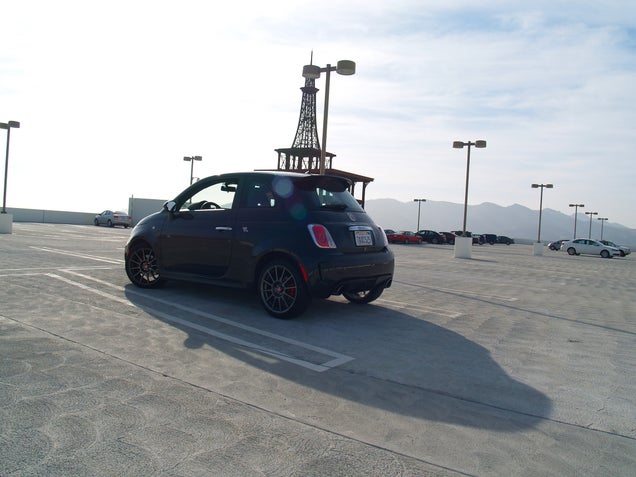 S
Sure, it's not perfect: the rear seats are good only for infants and amputees; the nasty blind spots, especially over the driver's left shoulder; door panels look cheap; the mandatory looong pause before shifting to reverse to avoid grinding ("approx. two seconds" reads the warning tag from Fiat).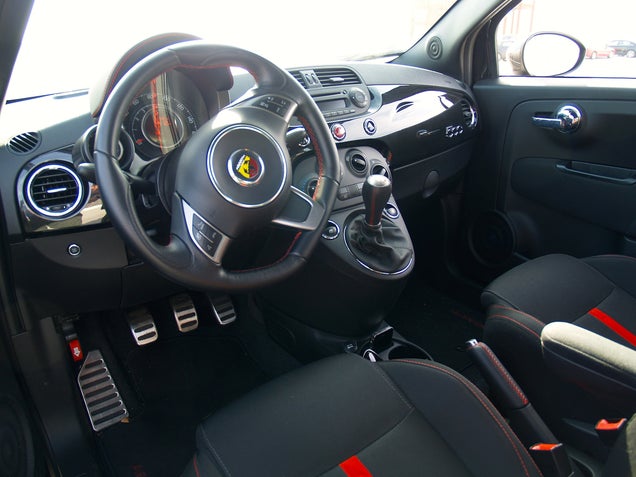 S
But where it wins it wins BIG: exterior styling; the sport seats; that fat, flat-bottomed sport steering wheel; the handling (SPORT mode should be the default); the brakes; and last but certainly not least… the sound. OH THE GLORIOUS SOUND. Seriously, this little beast has one of the best-sounding stock exhausts. I never turned on the radio for the entire time I had the Abarth in my possession. [NOTE TO FIAT: step 1) release a stripped-down version with no radio, rear seat delete with stabilizing brace, more exterior aero/styling and maybe a few more horses. step 2) take our monies!]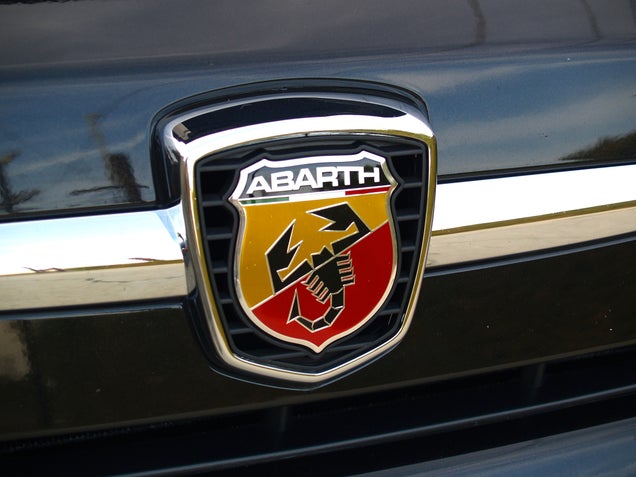 S
So I will add the Abarth to my list of possible next 'affordable, petite fun car' (it joins the company of Miata, MR2, and possible Mini Cooper S if I get around to driving one).