Today is the independence day of Finland and while half of the country is watching a line of people slowly moving and shaking hands with presidential couple from television I will commemorate this day by showing you some Finnish cars. The automotive industry of Finland is probably best known outside Finland for Saab convertibles and assembly of the infamous Fisker Karma, both of which were made by Valmet Automotive that has also assembled/designed bunch of other cars as well. However, I'm going to concentrate on smaller and completely Finnish origin cars in this post.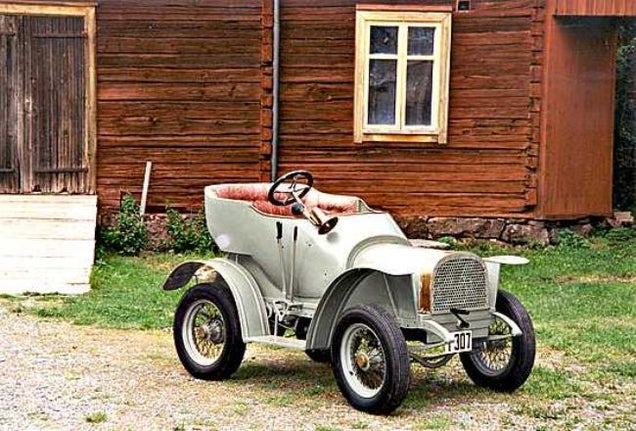 S
Korvensuu

Korvensuu was the first automobile made in Finland. The work on this car began in 1910 when entrepreneur Frans Lindström assigned four of his farm equipment plants workers, from whom only one had previously driven car, to make an prototype of an automobile.
Only the prototype was ever made despite historical sources citing that there would have been buyers for 5 cars.
The remarkable thing about this car is that it was made almost completely by those four workers who had almost no experience in cars. Only parts that were bought were spark plugs, rear axle bearings and the transmission that was later replaced by Lindströms son-in-law with a transmission of his own design.
Korvensuu still remains in drivable condition today.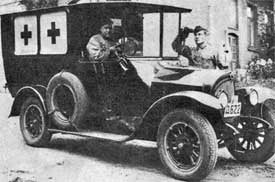 Finlandia
In total of four Finlandia cars were made by engineer P.J Heikkilä from 1922 to 1924 two of which were passenger cars while the other two were light trucks. Not much is known about these cars other than that they used American engines of unknown manufacturer.
One passenger car was entered in Helsinki-Tornio-Stockholm race in the summer of 1923 but it is not known how well it placed.
Despite the Helsinki fire department using one of the two trucks as late as in early 60's there aren't any examples of Finlandia cars in existence today.
ELCAT
While not completely Finnish origin I include the ELCAT in this post as it's fairly well known in Finland.
The ELCAT Cityvan and Citywagon were electric cars based on Subaru Sambar and Domingo microvans. ELCAT started production in 1990 and there were four models available with different ranges and top speeds. When the production ceased in 2002 over 160 cars were made most of which were sold to municipalities and a courier service from Stockholm.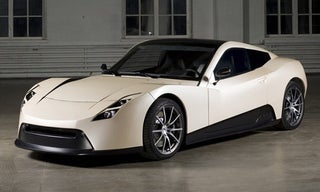 S
Raceabout/Electric Raceabout

The Raceabout is a project by a group of students of automotive engineering and industrial design. It began in 1998 and it was first time shown in public in 2000 Geneva Motor Show.
Raceabout continued developing and in 2005 it was again shown in Geneva Motor Show with carbon body panels and more powerful engine.
In 2007 began developing of the new Electric Raceabout also known as ERA. It ditched the roadster body and the 4 cylinder Saab turbo engine in favor of electric power plant and new coupe body. ERA also has new chassis with carbon monocoque.
The latest Nurburgring lap time of 1:23:56 was set couple months back.